Mysteries surround asphalt assaults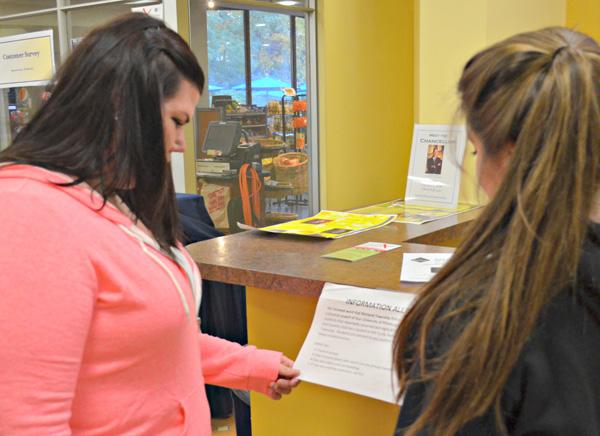 At approximately  3 a.m. last Wednesday at Bottoms Up Bar and Grill, four Pitt-Johnstown students reportedly were assaulted.
According to Richland Township Police Detective Kevin Lehman, 911  dispatch was called after the incident once students had returned to campus.
When Richland Township police, including Lehman, responded to the call it was near to impossible to find out what happened, he said.
Lehman said Campus Police were also contacted to assist with the issue, but, when campus police officers were questioned about the issue, they said it was a Richland Township police issue since the assault took place in their township.
They had no further comments on the matter and Pitt-Johnstown police Chief Eric Zangaglia was unable to be contacted to answer questions.
"Everyone was drunk as skunks, and each student told us a different story," Lehman said.
All of the students, as of now are known to be female, involved in the assault refused to give their names except for one.
An ambulance was called to allow medics to check on the well-being of the four students. All refused medical checks except for one, who was transported to a hospital and later released.
Lehman said the team who responded to the call was given four or five different stories of what  happened.
Only one woman has given an official statement thus far.
According to Lehman, she stated that one group of women was upset a different group of girls were talking to a group of guys. It seemed to be a girlfrien-boyfriend related issue,  he said, which ended with a scuffle in the parking lot outside of the bar.
As of now, the aggressors still are not identified or found, Lehman said.
He also said there is confusion on the time the assault took place.
"I'm wondering how these students even got back to campus because they were so drunk," Lehman said.
Lehman checked with Bottoms Up employees and was told the bar closed at 2 a.m., a full hour before the assault supposedly took place.
He also checked with the country club next to Bottoms Up and employees there said they did not have any scuffle issues until 3 a.m.
There is no official police report yet on this incident because township police are still waiting to hear back from the students injured and witnesses with their statements.
Notices of the reported assaults were posted on the majority of all building doors including residential entrance doors.
The notice gave a brief synopsis of what happened, informed students to be careful on and off campus and provided a list of ways to be safe.
According to Student Conduct Director Todd Saffer, the notices were put up just for a For-Your-Information for students since the assault happened off campus.
"It was not a crime alert," Saffer said.
He explained the order to post notices came from Student Affairs Vice President Shawn Brooks.
Brooks was unavailable to answer questions on why notices were posted for what seemed like a relatively minor incident that posed no continuing danger to community members.