UPJ's future is planned by task forces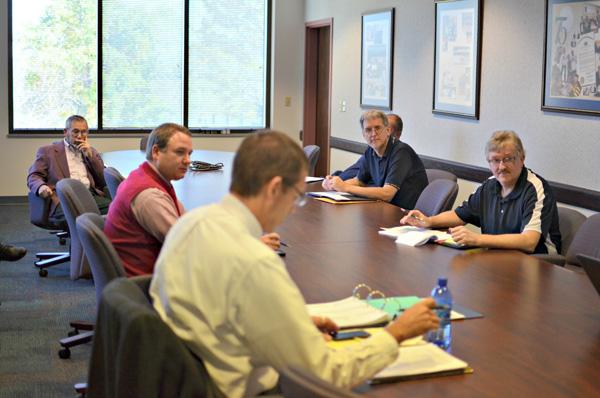 Pitt-Johnstown administrators this academic year are to adopt a new strategic plan that is supposed to guide management decisions.
The strategic plan that directed the administrators' actions for the last five years expired this year, requiring a new plan to be created.
Student Affairs Vice President Shawn Brooks is chairing a steering committee for the new plan. He said the main difference between the new plan and the former is its focus.
The previous plan had an aggressive vision for Pitt-Johnstown, he said. Now that university members have a firmer grasp on the institution's identity, they are able to focus on sharpening the school's competitive edge.
The new plan divides administrators and representatives into six task forces addressing specific topics, Brooks said.
The steering committee is the overarching committee, Brooks said. Members oversee the other groups, and unite the task forces under the same vision for Pitt-Johnstown. Each task force chair is a steering committee member.
Steering committee members drafted the new plan, he said, and are to edit the plan based on results.
The Institutional Performance Task Force members are to evaluate graduation and retention rates, Brooks said. They also are to deal with Real World readiness satisfaction, making sure students and employers get what they want out of Pitt-Johnstown.
Distinctive Programs Task Force members are to identify academic and other programs unique to Pitt-Johnstown, Brooks said. The Real World Action Program is the foremost example. The nursing, business and education programs also make Pitt-Johnstown unique, he said.
The fourth task force covers locational concerns. Pride of Place Task Force members are to develop guidelines to manage facilities, natural resources and residence halls, Brooks said.
The fifth task force addresses the people of Pitt-Johnstown, Brooks said. People First members are to develop guidelines to determine faculty, staff and students' satisfaction and success.
"We want to produce the best possible collegiate experience for our students," Brooks said.
To do this effectively, the new plan depends on feedback, Brooks said.
Brooks said the plan relies on input from all of Pitt-Johnstown community members. Staff, faculty and students are in each task force.
A survey is to be released in one to two weeks evaluating the new plan's effectiveness, Brooks said. Students, faculty and staff are to be encouraged to complete the survey.
The survey also is to be distributed through the community by alumni and others, Brooks said.
"We want to be one of the most civically engaged (universities) in the U.S.," Brooks said.
The sixth task force is Recruitment and Marketing. Members are to focus on spreading Pitt-Johnstown's image to the community and prospective students, Brooks said.
Student Luke Trotz represents the Student Government Association on the Recruitment and Marketing Task Force.
Trotz said he is working in a sub-group in his task force to  collect student feedback on the recruitment process. He is creating a survey for freshmen.
"I believe that, as a student approaching my fellow classmates for feedback, that the results will be more effective, and in result be able to benefit our task force to the fullest extent," he said.
Trotz said he hopes his involvement and students' feedback will improve student life.
"I believe through this task force the information and feedback received will enlighten many members of the faculty and staff here at Pitt-Johnstown about the student perception of the university," he said.
Brooks said he has high hopes for the new plan, and that its influence will continue far after its completion.
"It will be shaping our course for the next 67 years," he said.
About the Writer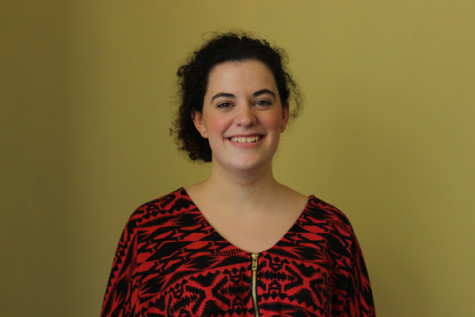 Eden Cohen, Managing Editor


Graduated High School: 2013, Northeastern Senior High (Manchester, Pa.)
Year and anticipated graduation date: Junior, Spring 2017
Major/Minor:...