New building, renovations on to-do list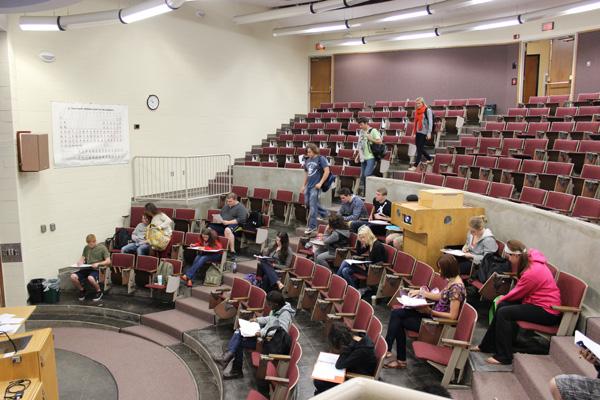 Plans to construct a new building on the Pitt-Johnstown campus have been in the works since spring of last year.
"We are building a building that lives," John P. Murtha Foundation board member Matthew Mazonkey said to the Tribune-Democrat in April, referencing the structure that is to be built in the open area bordered on three sides by Krebs hall, called the John P. Murtha Center for Public Service.
The center was approved by the University of Pittsburgh Board of Trustees at a July meeting. The building is to honor the late U.S. Rep. John Murtha, D-Johnstown.
Murtha was a Pitt-Johnstown alumnus, and played a role in U.S. House leadership and legislative issues, particularly national military issues.
Project funding includes a $10 million grant from the state, matched by $10 million from the University of Pittsburgh.
Student Government Association President Noam Berns explained the potential building layout at a student government meeting Sept. 10. The building is to have a multi-purpose room and exhibit space, but no classrooms.
"Nothing is set in stone," said Pitt-Johnstown President Jem Spectar at the faculty senate meeting Sept. 18.
No faculty members are to be moved to the Murtha building. Its purpose is to serve as a public forum. Spectar said regardless of this, it still holds academic value.
Alumni and Community Relations Executive Director Bob Knipple said that no papers have been signed to start construction. However, things should begin to happen in the next few weeks, according to Knipple.
Adding a building to campus means more construction, and potential classroom disruption.
"I've worked through construction before," said political science professor Raymond Wrabley. "I don't see a problem with it if they try to keep the disruption during class time to a minimum."
Engineering and Science Building renovations also were discussed at the faculty senate meeting.
"I have worked in this building since 1975 and would be happy for any improvements they could make," said Nancy Brunberg. "We've had some renovations in the past and it does inconvenience us, but it's worth it in the end."
Sophomore Mechanical Engineering major Adam Hornyak said he feels the building does not need renovations, and is usable as is.
Students have expressed concerns regarding the need for residence hall renovations with some suggesting that those should take priority before any new projects begin on campus.