Nursing Building work beats schedule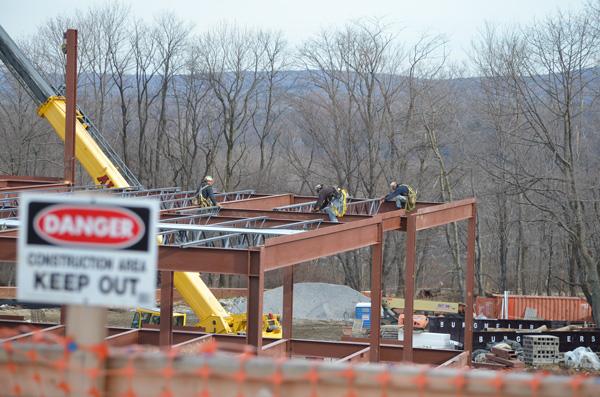 Pitt-Johnstown's Alumni and Community Relations Robert Knipple said progress on the Nursing and Health Sciences Building is going smoothly.
"As of last week, we are actually two days ahead of (construction) schedule," Knipple said. "If we have a mild winter we should continue to make an advanced progress."
Ground was broken the first day of the fall semester for the Nursing and Health Sciences Building, which is to cost around $12 million.
The building is expected to be completed by the end of next October, with two stories and an area of approximately two football fields.
When the building is to be put into full use is unsure, said Knipple.
"I'll have a better idea in January when we come back from winter recess."
The building is the new battling ground for faculty's preference for either white or blackboards.
Biddle Hall has a mix of white and blackboards, while Krebs Hall has only blackboards.
Political science professor Raymond Wrabley, who made the decision of installing blackboards in Krebs Hall after a recent renovation, said in a Faculty Senate meeting that he had polled faculty members. Results were evenly divided, so he opted for blackboards.
Knipple said that it is too early to discuss how the building is to be equipped.