Criminal investigation of athletes confirmed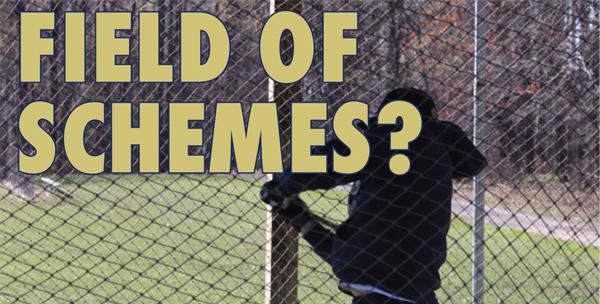 Several Pitt-Johnstown athletes have been targeted by a joint campus-county criminal investigation into alleged gambling activities.
The investigation, which Campus Police said has been underway for weeks, apparently is taking place simultaneously with an NCAA examination involving similar charges.
Investigators from the Cambria County District Attorney's office have been looking into gambling after a Campus Police request for help, according to Heath Long, the county's highest-ranking assistant district attorney.
Campus Police Chief Kevin Grady said the investigation involves several people at Pitt-Johnstown and has been in progress for weeks.
"An investigation isn't something that happens overnight," Grady said.
A source close to the suspended athletes said the investigation may have begun close to the start of wrestling regionals in January.
The source said the investigation is more widespread than what was previously reported.
"At least one wrestler was suspended, and three baseball players were suspended."
It was unclear who — the NCAA or the Pitt-Johnstown Athletic Department — imposed the suspensions.
"Two of (the baseball players) were seniors, so, from my understanding, they won't be back on the team next year because the suspensions last for a year and they lose a year of eligibility."
The reported gambling activity is not exclusive to athletes, according to the source.
"This could be a lot bigger than what people think and not just limited to athletes."
Both Long and Grady said they could not comment on the inquiry's progress.
Head Baseball Coach Todd Williams did not respond to multiple requests for information.
Athletic Director Pat Pecora declined to comment.
News of a criminal investigation came just a week after reports surfaced that several athletes were suspended from play in the midst of an NCAA gambling inquiry.
NCAA officials at the association's Indianapolis headquarters did not reply to more than 30 telephone and e-mail requests for information.
–Ryan Brown, Brandon Zeris and Olivia Hutchinson contributed to this article.