Wi-Fi is nigh at some dorms' common areas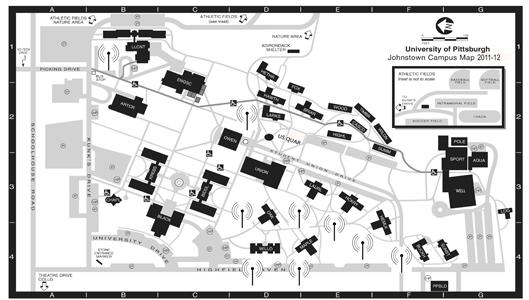 Many campus residents seeking wireless Internet access will no longer have to struggle for a weak, borrowed connection from nearby academic buildings, university officials said this week.
The plan, first proposed by student senators and swiftly picked up by administrators, is set to provide Wi-Fi access in several residence halls' common rooms this semester.
"We hope to have them . . . by the time students return from Spring Break," Information Technology Associate Vice President Jeffrey Sernell said.
The hot spots are planned for common areas in Willow Hall, the Living/Learning Center, all freshman dorms, Buckhorn Lodge and the Larkspur Lodge commuter room.
The common areas would carry a 34-megabit connection, Sernell said, notably slower than the 100-megabit lines connected to individual dorm rooms.
"It's a trade-off," Sernell said. With communal access in central locations, up to 25 students could connect simultaneously in each residence hall.
Some dorms, including townhouses and unconnected lodges, would be outside the Wi-Fi coverage area, although Sernell said some wireless service may incidentally extend to other buildings.
"You never can tell," he said. "Each building is a little different."
Sernell said he wasn't certain of installation costs, but one student senate official said each router costs roughly $1,000.
Students with Wi-Fi access would log in with their Pitt accounts; the network is an extension of the Wireless PittNet system already in place in academic buildings.
Housing officials worked with student senators to determine which students would get access in the first round of installations, housing director Mark Dougherty said.
"It's a pretty common desire," he said. "But it's pretty cost-prohibitive to install everywhere."
With one hot spot planned for the Larkspur Lodge commuter room, commuter students would be afforded Wi-Fi access during down time between classes, Dougherty said.
Student Senate President Cliff Maloney said he hopes to see more Wi-Fi routers installed after a trial period in the nine selected residence halls.
"This is a foundation," he said. "I think it's gonna blow up."
Maloney said he was confident in Wi-Fi expansion, noting that Pitt-Johnstown beat Pitt-Oakland in installing wireless Internet in academic buildings.
Residents likely will continue requesting Wi-Fi until its coverage area spreads across the entire campus.
"We get students' requests via e-mail . . . Wi-Fi is always on top of the list," Maloney said.
"A lot of times, we hear, 'If McDonalds has Wi-Fi, why can't we?' "