Friday tailgate planned for volleyball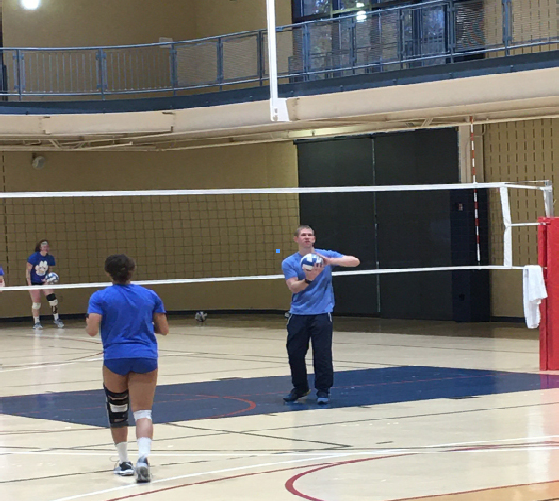 Lucy Li, Features Editor
November 7, 2019
Student Government Association members are hosting a tailgate party in support of a women's volleyball match against Edinboro University Friday in the Wellness Center.
According to Assistant Athletic Director Abby Gearhart, there seems to be a lack of support from students at their games.
"I would say that we have passion for our athletic teams, but it's typically only athletes supporting athletes.
"Our games get decent crowds and participation, but it's usually just other athletes or athletes' parents."
Gearhart said she thinks the lack of participation in games is due to students' lack of awareness of the events.
"I think there needs to be a lot more organization support. I look at organizations as one big team. If they start supporting each other, everyone's events get better."
Student government's Recreation and Publicity Coordinator Michael Garancsi said Gearhart has reached out to club and organization members to get involved in the game against Edinboro University.
"We will be holding a tailgate party and then sponsoring a student section with a college gameday theme.
"We will have games and food at the tailgate party and then we go to support the team," he said.
In order to get more students supporting Pitt-Johnstown's athletic teams, Gearhart said she is building a new pep club.
"I am waiting from our institutional advancement (members) to get me a new mascot logo. Since the new colors have changed, we have to have updated logos.
"I also have a pep band lined up once everything gets rolling.
"Beyond the pep club and pep band, our student athlete advisory committee is planning events to attract students down and get them involved.
"We are working on half-time contests where they can win some cool prizes," Gearhart said.
Women's volleyball coach Justin Haupt said that he agrees that sometimes there is a lack of student attendance at games.
"Saturday afternoon games are always tough from a student standpoint due to how many students return home on a given weekend.
"Tuesday night home games draw the largest crowd."
Haupt said there isn't always a lack of support at their games.
"I think it varies from year to year, depending on how we are performing and how active the various groups are on campus," he said.
Gearhart said she has constantly sent out emails to students about theme nights and prizes they could win.
"I want students to think back to high school—all those theme nights they had fun dressing up, painting their bodies and just yelling and going crazy for their team.
"In fact, the conference in which we are involved is one of the most competitive conferences in Division II.
"We have exceptional athletes here—people need to come check it out. 
"Plus, it's fun to dress up and yell for the same cause. That is why I love sports. We forget our petty differences for an hour or so and are united.
"I typically have theme nights centered around community or national engagements. For example, we had a Purple Out to show our stand against hazing.
"On Nov. 12, we will be having 'Merica theme (to help celebrate) Veterans Day. I am inviting local veterans to come and hopefully play the national anthem for us.
"I'd love students to be there and show their support for the men and women who fought for our freedom."
Garancsi said that the tailgate party is a free event sponsored by the student government and that all students are welcome to participate.
He said that the only requirement is that they need to wear Pitt gear.
"We want to be part of the change in school spirit here at Pitt-Johnstown.
"Hopefully, this event is a success and can happen more often in the future," he said.