'Girl Power' focus of tonight's story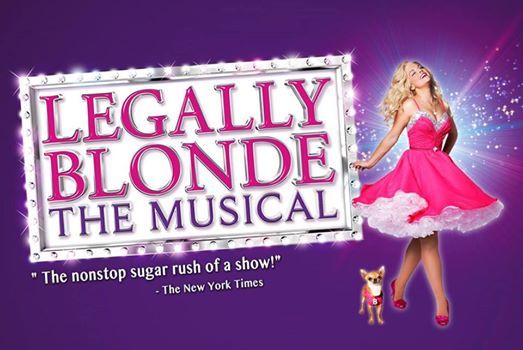 "Legally Blonde: The Musical" is to be performed at 7:30 p.m. Feb. 20 at the Pasquerilla Performing Arts Center.
Center Executive Director Michael Bodolosky said the Broadway production is being performed by  a national touring company.
"This is the same show that would be seen in Pittsburgh or other major cities," Bodolosky said. "We are grateful for the opportunity to host the production here in Johnstown."
Bodolosky said the story is about Elle Woods, an attractive and wealthy fashion student.
Her life is turned upside down when her boyfriend breaks up with her so he can start getting more serious about his life and attend Harvard Law School.
Determined to win him back, Woods uses her ingenuity and charm to get into Harvard, too.
"The musical is based on (a) 2001 movie, but there are a couple different twists to it.
"It's going to be a lot of fun. The show even has two dogs on stage at various parts of the musical," Bodolosky said.
He said preparing for the show has been intense, but worth it.
"It's great to be giving Johnstown that kind of flavor," Bodolosky said.
"You won't have to travel far to get the experience of seeing top-quality entertainment."
Maris McCulley, who performs the role of Elle Woods, said the show has been resonating well with audiences.
"The show is about stereotypes, and everyone represented in the show could (represent) a stereotype, not just Elle. 
"The beauty of the show is that Elle and her friends look underneath the stereotypes and see that there is always something driving that person's story or their passions underneath," McCulley said.
Bodolosky said a limited number of tickets remain for the performance.
Dianne DeLisa, of Johnstown, said that performances at the Pasquerilla Performing Arts Center never disappoint.
"My family and I are looking forward to seeing a musical.
"I recently attended the Movie Night at the Symphony event earlier this month and was blown away," DeLisa said.
Tickets are $49 for premium seating or $45 for regular seating and can be ordered by calling 814-269-7200.
Tickets can also be ordered by navigating through the Pasquerilla Performing Arts Center website.