Social media taboo for two students
Lucy Li, Features Editor
December 5, 2018
Some people seem to be inseparable from their phones nowadays, always texting or snapping friends.
Sophomore Alexis Kronander said she spends approximately four hours on social media every day, and the social media platforms that she uses the most are Twitter and Snapchat.
"Our friends are on (social media). It's funny, and it's an easy way to talk to people."
Kronander said she agrees that social media has taken up too much time in her life, and that she could have achieved more if she spent less time on them. 
"I used my phone too much.
"(So I have tried quitting social media) for a month, just until I felt I was focusing more on my life," Kronander said.
However, she said that it would be impossible for her to quit social media for good.
"I love Twitter too much."
However, another Pitt-Johnstown student aims to making quitting possible.
Senior Taylor Somerville, who is to graduate this semester, said that she has cut herself from social media for five months already, and she plans to keep doing so.
"I stopped using social media because I am a Christian, and it was getting in the way of my relationship with God. 
"I also stopped using it because I wanted to focus on school this semester as well as my faith. I felt like social media was honestly just a waste of my time, and I wanted to spend my time more wisely.
"I stopped using a few social media platforms. I deleted my Instagram, Twitter and Snapchat accounts. I deactivated my Facebook account for now, but, once the semester is over, I am going to get back on and save my pictures to a flash drive. 
"Then I am going to delete that account, too. 
"I deleted all my accounts the middle of last summer, so I have been off the social media grid for about five months now. I plan not to be on social media for the foreseeable future. 
"Since I do not have social media accounts, I communicate with my friends in person or by text and phone calls. 
 "Staying away from social media is helping me achieve my goals because my relationship with God has improved, my self-esteem has improved, my grades have improved, and I am just enjoying life in the here and now.
"I do think I will keep myself away from social media the whole time I plan to because it has already been five months, and I am much happier without it. 
"It was challenging at first because social media was such a big part of my life. Now that some time has passed, I have gotten used to living off the social media grid and it is not hard anymore," She said.
About the Writer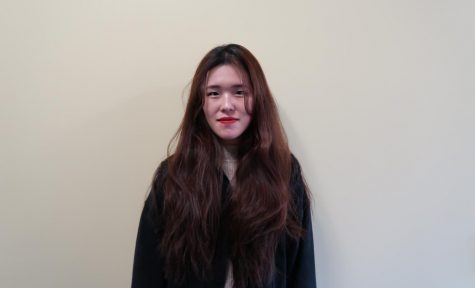 Lucy Li, Staff Writer

Graduated High School: 2017, Shanghai Jincai High School International Division (Shanghai, China)
Year: Junior
Anticipated Graduation Date:...