Clubs' fundraising becomes inventive
Club members who do not receive enough money from the university are finding fun and creative ways to do it themselves.
Treble in the Making, an a cappella group, began last year under the club UPJammers, and this year was approved by student government senators to become a club of its own.
Sophomore Minnie Jones, Treble in the Making president, says they are not planning to do fundraising this semester due to the group becoming its own club just a few weeks ago.
"We're going to submit a budget next semester and try to get some money from the university, but what we don't get, we have to do some fundraising," Jones said, "We really only need funds for music."
"The (International Championship of Collegiate A Cappella), like in 'Pitch Perfect,' (a movie) is a real thing, and we'd like to do that, so we also need money for the entry fee."
Jones and other members plan on finding creative ways to do fundraising.
"For Valentine's Day we were thinking about selling telegrams, maybe set up a table in Biddle or Krebs and, if anyone wants to send a heart or rose to their special someone, we can deliver it to their dorm and sing for them, too." Jones said. 
"If we are ready in time, we can possibly do something similar for Christmas. This Christmas we plan on caroling in the dorms and maybe asking for donations as well.
"Our big fundraiser, however, is the talent show in the spring." Jones said.  "We will be asking for donations at the door. We are definitely going to come up with more ideas for fundraising in the future."
The Education Club, which provides a social outlet for those majoring in education, is also a club that does fundraising, but focuses more on helping the community rather than their own club.  
Senior Page Prebehalla said members do different things to raise money for other schools, including Box Tops for Education, in which a Box Tops logo can be found products, cut out and sent in to participating schools.  
Schools earn 10 cents for each Box Top turned in.  
Prebehalla says they collect them and turn them into different schools.
"As of right now, Box Tops is our current fundraiser that lasts all of this semester and the next," Prebehalla said, "In the past we have held fundraisers along with Box Tops such as collecting for Toys for Tots and for the Greater Johnstown School District's Trojan Family Christmas."
Prebehalla says they do a little bit of fundraising to benefit the Education Club.
"We also do a fundraiser for our club every other semester where we sell Education Division clothing," Prebehalla said.
About the Writer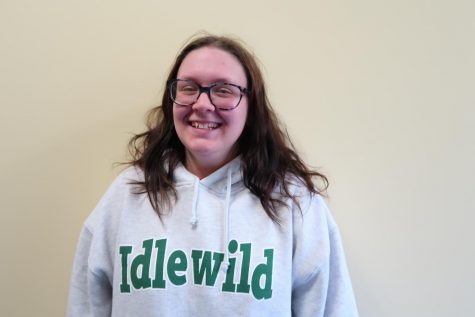 Alyssa Coleman, Features Editor

Graduated High School: 2016, Bishop McCort Catholic High School (Johnstown)
Year: Junior
Anticipated Graduation Date: April 2021
Major: Journalism
...