More can be done for mental health
Student government senators had their first discussion topic at a Sept. 10 meeting, which focused on the importance of campus mental health and counseling services and attracted some students.
Their discussion included students seeking help, the number of Pitt-Johnstown counselors employed and crisis situations.
There are many reasons why a student would seek counseling on campus, according to Health and Counseling Director Shelley Peruso.
"Anxiety is the number one reason people come to a counselor (on campus)," Peruso said at the meeting. "That is followed by depression and then eating disorders."
Peruso also discussed the shortage of counselors available on campus.  She said she would like to have at least three full-time counselors working with her in the department. There are currently two full-time counselors and one temporary, part-time counselor.
"It's not a secret that we are understaffed. I don't want to see anyone wait any more than 24 hours to see a counselor. We still are on the hunt for another counselor," Peruso said, adding that she has taken on more responsibility than previous directors.
She also said there are specific qualities they are looking for in a counselor.
"They should have their master's degree in counseling or social work, must have their license and we would prefer that they have actual counseling experience."
Student Affairs Vice President Christian Stumpf, who attended the meeting, said he does not want the campus's impression to be that they're too cheap to hire a new counselor.
"As counseling services are more accepted and more needed everywhere, especially in Johnstown, it's a lot of supply and demand. Good counselors are quite expensive," he said. 
Peruso also discussed what would happen in a crisis situation.
"We are no strangers to students with suicidal ideation. When we come across that situation, we push a pause on the student's academics and make sure they are safe," Peruso said. 
"Everything discussed in our office is confidential, we're not allowed to give out information.
"The only time we can contact parents with concerns is if a student comes to us in an emergency situation with a set plan for suicide."
It was also discussed that, if a student would enter psychiatric treatment, the Health and Counseling Department staff would work with them one-on-one to help them with their re-entry to school.
"There is more counseling after a suicide attempt. We work with the student, their doctors and their families to make sure they are mentally and emotionally safe. 
"We would like them to return as quickly as possible, but their health is the most important thing." Peruso said.
Sophomore Jim Sumerfield, president of a developing organization called Promoting Awareness and Wellness for Students, also attended and discussed his concerns for mental health and what their organization means for students.
"We want to build a community on campus where we can eliminate the mental health stigma and if they want to discuss problems outside of a counseling office," Sumerfield said.
"It's a place where students don't have to be afraid to discuss their problems and can interact with others who face the same issues."
The organization was started last year by a former student who had some difficulties with the previous counseling department staff.
Brad Tezak, an organization member, said it is also a way of building friendships.
"We want to be able to build friendships and help those with social anxiety," Tezak said. "We want people to know that they are not alone, and things will get better. You don't see that at your lowest point, but it's true."
Student government President Sam Miller said the discussion topic was picked by a vote from senators, and that, he thought the meeting had a great turnout.
"Rising concern from the students about counseling services on campus led myself and the rest of the (student government) Executive Board to suggest mental health as a topic."
 "The meeting discussion about mental health brought more people to a meeting than ever before and got more people to participate than we have ever had in the past.
"The discussion made our meeting significantly longer and made it harder to get through everything we had planned," Miller said.
According to the Pitt-Johnstown counseling services website, students who experience a mental health emergency after business hours are urged to contact either 911 or Cambria County Crisis at 1-877-268-9463.  The National Suicide Prevention Lifeline is also available at 1-800-273-8255.
About the Contributors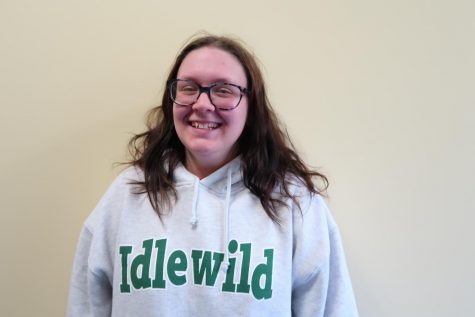 Alyssa Coleman, Features Editor

Graduated High School: 2016, Bishop McCort Catholic High School (Johnstown)
Year: Junior
Anticipated Graduation Date: April 2021
Major: Journalism
...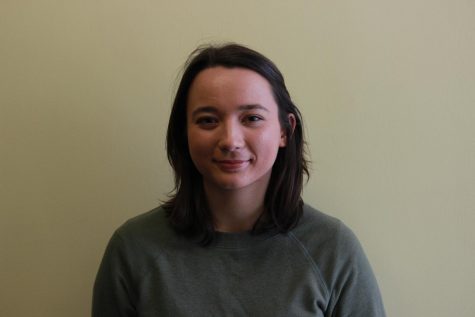 Mary-Lynn Retassie, Chief Photographer

Graduated High School: 2013, Somerset Area Senior High (Somerset County)
Graduation date: Spring 2019
Major/Minor: Multimedia and Digital Culture
...