Treasure hunters can now look online
It's no longer necessary to go to a yard sale on early summer mornings to look for a treasure among someone else's trash. Due to social networking sites, those yard sales can happen online throughout the year.
Facebook groups like "Johnstown, PA Flea Market" provide a virtual atmosphere in which members can post items they want to sell to local buyers. Members can then message sellers directly to arrange payment and pickup.
Group Administrator Brittany Hamryszak said she started the page in 2012 with only a few members, but the group has grown to almost 9,000 members.
Hamryszak lived in Johnstown when she started the group. She said she still monitors the activity even though she now lives in Virginia Beach, Virginia.
"Just being an administrator is hard because I have to sift through the page and check to make sure people are being respectful and safe and that the things on there are appropriate.
"I don't want to let something like this die. I am very proud to have started something like this," Hamryszak said.
She has help from two other group administrators, Monica Rose and Donna Lougue, both of Johnstown.
Rose said members sell anything: dishes, toys and vehicles. He said members also sell household items and clothing.
Both Hamryszak and Rose said they think the group has helped with community spirit because it can bring people together and create friendships.
However, Lougue said she thinks the group does not foster community spirit. She said a challenge is having members follow group rules.
The rules include things like how to post the items being sold, how many posts a member is allowed within a week and how members should behave.
"Show everyone respect. I will no longer tolerate rudeness on this page. I will kick you out of the group. No more warnings," Lougue wrote in the rules.
Barbara Purbaugh of Johnstown said she has been a member of "Johnstown, PA Flea Market" for about two years. She said she has used the group to sell necklaces as well as look for a car to purchase.
"It's an easy, fast way to get rid of unwanted items," Purbaugh said.
While she seems pleased with her experience, she said she wished she would have known that sometimes people do not show up to purchase the item after they said they were interested. She also said she has noticed bullying in the group.
"People will reach out and ask for help when they need something…but sometimes the comments can be horribly cruel," Purbaugh said.
Sylvia Walter is a similar group's administrator. Her group, "Johnstown Online Yard Sale," has about 8,000 members. She said her challenge with the group dealing with its drama.
"I have seen people try to sell broken items, stolen items or someone being stood up for a meeting," Walter said.
Despite this, she said she has met some great people in the group.
"There are still nice, good-hearted people out there among the bullies behind the computer," Walter said.
About the Writer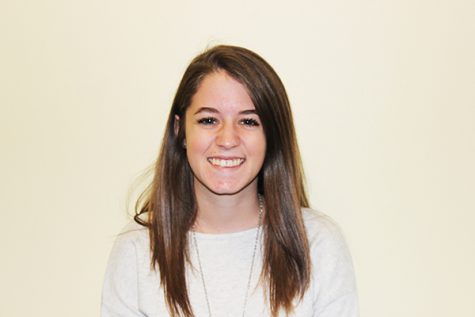 Jane Stueckemann, Managing Editor

2013 Elizabethtown Area High School
Year: Senior
Anticipated Graduation Date: April 2018
Major(s)/Minor(s): Major- Journalism; Minor- Spanish
...