Museum art exhibit enriches campus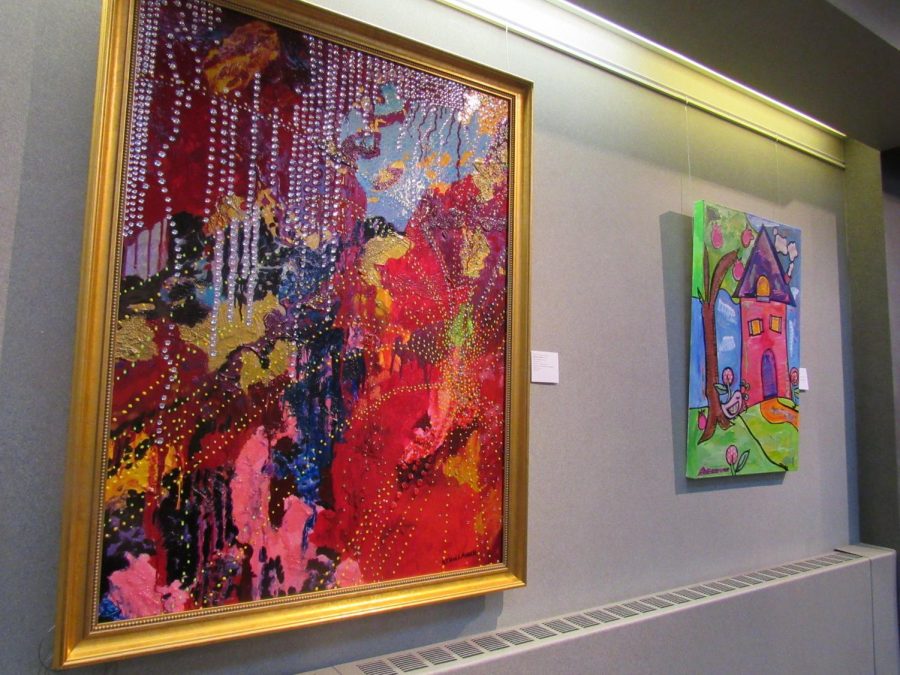 On display at Pitt-Johnstown are 30 paintings, prints and drawings that have been added to a 4,000-object collection.
According to a press release from the Southern Alleghenies Museum of Art, its exhibit "SAMA Now" is a show of newly acquired pieces to be on display at the Pasquerilla Performing Arts Center until March 16.
Museum Curator Scott Dimond said this is the first time a show like this has been done at the Pasquerilla center, which is one of four sites where curators display artwork. The exhibit was installed Jan. 5.
"Shows like this are a good opportunity to see the museum's newest artworks, many of which have never before been exhibited.
"Since the parameters are based on when the art came into the collection, rather than artist, style or movement, there is also a lot of variety in terms of the work on display," Dimond said.
Dimond said that most of the works in this collection were gifts from either artists or collectors.
Barbara Hollander, who is the museum's Altoona site coordinator, is also an artist who has a piece in the "SAMA Now" show. It is titled "Diamond Jubilee," and is a colorful mixed media painting with jewel accents.
"Artists don't want to be pigeonholed. I have a love of color and nature, and I try to include both," Hollander said.
Hollander said she has painted for almost 50 years.
"At this point in my life, I know what it takes to create a successful piece. I've reached a point now where I like to make great art. I'm not a student anymore," Hollander said.
However, she said it doesn't get any better than having her art exhibited on a college campus.
"You have impressionable young people. Hopefully they look at it and think, I could do that. And they should," Hollander said.
Fine Arts Professor Valerie Grash said that, while she has not had the chance to view the exhibit yet, any opportunity to expose students to actual works of art is beneficial.
"Only with close observation can they appreciate the painting techniques used, the colors and the style. Those (students who) minor in art history, or are members of the Finer Things Club, definitely value the accessibility of this art on campus," Grash said.
Molly Ager, a history, communications and art history student, said she thinks this exhibition site does not look like a typical museum, but that the art is appropriately displayed.
"It is therapeutic to take a few minutes to walk through and see art, as well as put yourself in the shoes of the artist and attempt to see from their point of view," Ager said.
Ager said she thinks there should be more advertisements for the museum.
"If I were the curator, I would do something along the lines of asking student artists to create works to be displayed in the museum as a special exhibit," Ager said.
Mitchell Leach, president of the Finer Things Club, agreed that the exhibit should be advertised more to the student body.
"I strongly believe in education through art, as there is much to learn from it…There is a lot going on at (Pitt-Johnstown), so it's hard to remember all of the opportunities we have," Leach said.
Grash said that she thinks it is hard to determine whether the general student body pays attention to the museum exhibits on campus.
"Except for those students with classes or performances in (the Pasquerilla Center), it's a bit out of the way in terms of regular foot traffic," Grash said.
Dimond said the exhibits get a lot of student looks at orientation time.
"As I see it, exhibitions of fine art are one more thing that makes the college experience so remarkable and enriching. The visual arts themselves are a central part of human experience.
"They disseminate cultural ideas, stimulate the imagination and resonate with the psyche in ways that words can not," Dimond said.
About the Contributor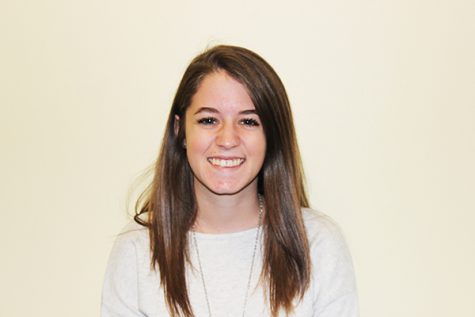 Jane Stueckemann, Managing Editor

2013 Elizabethtown Area High School
Year: Senior
Anticipated Graduation Date: April 2018
Major(s)/Minor(s): Major- Journalism; Minor- Spanish
...