Many equip for exams enabling futures
Now that the spring term is almost halfway through, some juniors and seniors are preparing either to graduate or to take exams that are like an oversized SAT.
These exams are either for a graduate school or to become licensed or certified in a specific field.
Juniors Lindsey McDivitt and Matthew Karlheim said they are planning to take their Graduate Record Examinations sometime this year to get into a graduate school.
McDivitt, who is taking her exam this March, said she feels anxious about it.
"The test is too generalized that no preparation from the school could help prepare for it," McDivitt said.
However, she is currently studying using a study book and taking online vocabulary quizzes to prepare.
Karlheim, who is taking his exam this summer, said he feels confident that he will do well on it due to the help of the campus pre-professional committee members.
He also said committee members said they would write him recommendation letters.
"Knowing the professors think that I am ready for veterinary school helps me to not be nervous for the exam," Karlheim said.
Pre-professional committee member Rebecca Webb said members help guide students in the application process when applying to medical, dental and veterinary school. They also help students with optometry and podiatry schools.
She also said students who get interviews with committee members and are approved for a letter of recommendation usually have a 95 percent chance of getting into a graduate school.
Webb also said students can still get into graduate schools even if they do not get a recommendation letter from committee members.
Since Karlheim wants to be a vet, he said he plans to take his Medical College Admissions Test during his senior year if the schools he is applying for require it.
He said he believes the upper level biology and chemistry professors, as well as their courses, have done a decent job to prepare him for some of the material that is going to be on the exam.
"(Pitt-Johnstown professors) help to create study and information-retention habits that have greatly helped me in preparation (for the exam)," Karlheim said.
Aside from taking an exam to go to graduate school, there are also exams to become a licensed engineer.
Mechanical Engineering Department Chair Amy Miller said when an engineering student graduates, they are not an engineer, but just have an engineering degree.
In order to be a licensed engineer, a student has to take the Fundamentals of Engineering Examination, work for five years under a professional licensed engineer and then take the Principles and Practice of Engineering Examination. If they pass, then they become a professional licensed engineer.
Senior Joseph Pavia, a mechanical engineering technology student, said he is planning to take the Fundamentals of Engineering Exam this summer, which is a first step to becoming a licensed engineer.
"The engineering professors have taught me a lot over the years."
Pavia said he went to a review session from 6 to 8 p.m. last Tuesday.
"A lot of the material made sense to me, and I was able to answer the problems."
Miller said the review sessions are not part of the department curriculum but are part of a course offered by the National Council of Examiners for Engineering and Surveying and are taught by engineering professors.
She said students from all around the county go to these courses to review for the Fundamentals of Engineering Exam, and each session costs $10.
Another exam that can be taken for education majors is the Praxis series.
The Praxis has different examinations that cater to specific subjects the student wants to be licensed to teach. Senior Jakeb Rising took his math Praxis last November and took his physics Praxis last month.
Rising said he felt prepared for his math Praxis due to confidence in his math abilities, but did not feel the same for his physics Praxis.
"(I) did not know what to expect on the (physics) exam."
Rising said the courses he has taken have helped him prepare for the Praxis, since the material he learned stuck with him. However, he said he has used Mometrixs study guides to prepare him for the exams.
Exam prices can range from $120 to $205.
About the Contributor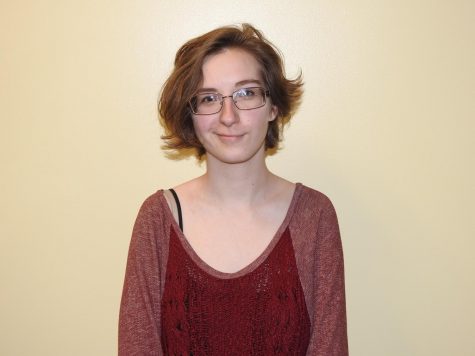 Rachel Logan, Copy Editor

Graduated High School: 2015, Westfield Senior High School (Westfield, New Jersey)
Year: Senior
Graduation Date: Spring 2019
Major(s)/Minor(s):...