Shuttle service owner can drive large groups
Small groups of 10 to 14 people now have another transportation option to and from their events or parties.
George Kohan of Richland Township, through his business Designated Driver LLC, said he picks people up at their home at the beginning of the night and drops them off at their home at the end of the night, so they never have to get behind the wheel if they'd prefer to enjoy adult beverages.
Kohan started his business in May, and, while he said it's been a challenge getting customers initially, he said he enjoys what he's doing.
"We'll take you anywhere you want to go. We've done trips to Lancaster and Pittsburgh, and we've taken people to Pirates' games and wine-tasting events. We've also done bachelorette parties," Kohan said.
When customers book Kohan's service, there is no time limit for the night. Passengers pay a flat fee of $25 for a seat, as well as 5 cents per mile that Kohan drives.
"We're trying to fit that niche for small groups. We want them to have a good time," Kohan said.
Kohan's wife, Laura, said the goal is to get people home safe and sound at the end of the night, so that they don't have to drive if they've been drinking.
Leslie Blasko of Johnstown said she has used Designated Driver three times already to go to wine festivals and out to dinners and bars.
"It was wonderful. You can relax and have a good time; it makes your evening a lot more fun knowing you're going to get home safe," Blasko said.
She also said that Kohan was a polite and safe driver.
While Kohan has a license to take Cambria and Somerset residents anywhere in Pennsylvania, he said he is working on getting an airport transfer license and an enclosed luggage trailer so he can drive groups to and from the Pittsburgh and Johnstown airports.
Kohan said the business idea came about when he was talking with his friend, Denny Lynch. The pair rented a van one night and took friends out on the town.
"We got downtown and we said, 'Everyone's having a ball, knowing that they don't have to drive,'" Kohan said.
Kohan said that both he and Lynch were military veterans and good friends, but Lynch told Kohan to take charge of the idea. So, when Lynch passed away last year and Kohan started the official business, Kohan put small decals on the van that read, "In Memory of Denny Lynch."
Ray Egnot, a friend of both Lynch and Kohan, said that, while he was along for that first rented van experience, before the official business started, he has used Kohan's services since then to get together with friends.
"It's a great service (Kohan's) providing. You won't find a more courteous, down-to-earth guy," Egnot said.
About the Contributor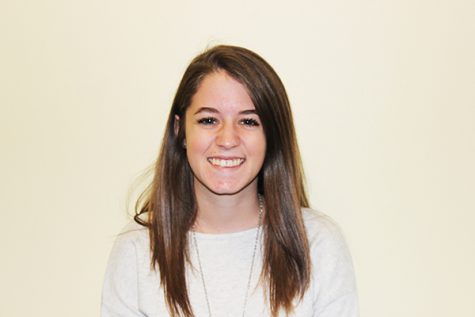 Jane Stueckemann, Managing Editor

2013 Elizabethtown Area High School
Year: Senior
Anticipated Graduation Date: April 2018
Major(s)/Minor(s): Major- Journalism; Minor- Spanish
...