Downtown eatery set to open March 3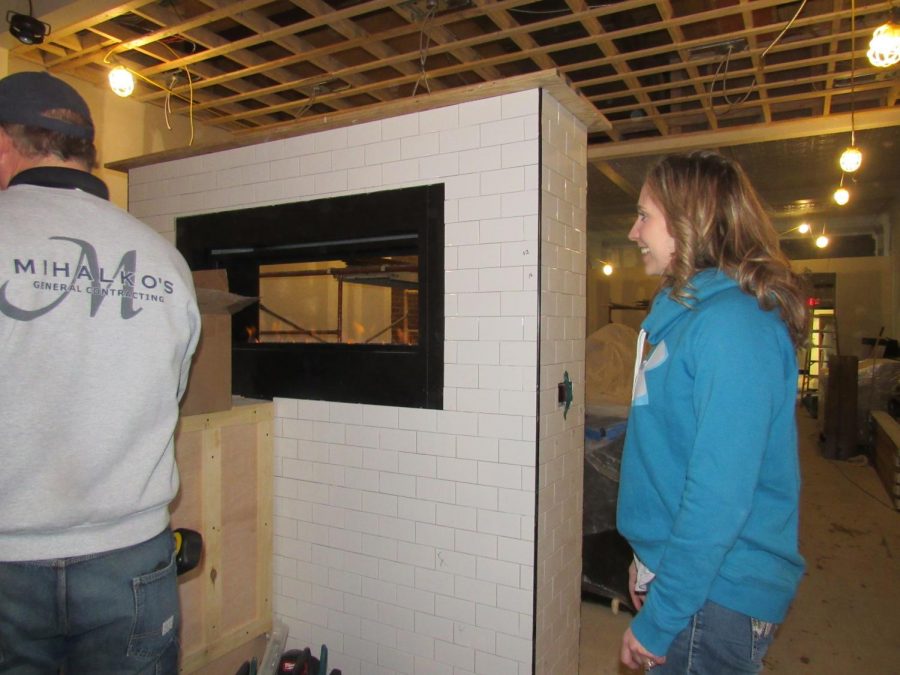 Many people crave some sort of balance in their lives — such as balance between time they spend at work and time they spend with friends.
A new restaurant owner, Amanda Artim, said she is trying to deliver balance to her customers through food.
Artim, manager of The Balance Restaurant at 415 Main St., Johnstown, said that opening a restaurant had always been a dream of hers.
"I worked in public education for years, and then I stayed home for a little with my kids. My husband told me that I should go after what I want to do. I decided to take a risk and a leap of faith and go after it," Artim said.
Artim said she began planning for the restaurant almost a year and a half ago. She bought the property in September, and the restaurant is to open March 3.
"We're nearing the finish line. It's almost here. I feel like I'm riding (the Disneyland ride) Space Mountain—I'm in the dark and there are twists and turns, but it's so exciting," Artim said.
Artim said that she is playing with the restaurant's name for both its aesthetic and its food.
"Aesthetically, it's about bringing two different restaurant ideas into one space. During the day, it'll be bright with lots of color. In the evening, we'll dim the lights.
"For lunch and breakfast, we'll be very health-driven with our smoothies and yogurt bowls. At night, we'll have more indulgent dishes in a tapas style," Artim said.
Tapas are Spanish-inspired small plates that patrons are meant to share.
Also, the restaurant service is to be different throughout the day. Artim said that breakfast and lunch are to be served at the front counter, whereas a waiter is to serve patrons dinner.
"I once heard a quote that said 'Balance is not something you find; balance is something you create.' That word means something different for everyone. We don't want to just open up a restaurant—we want to create a destination," Artim said.
Artim has contracted Mihalko's General Contracting of Johnstown to renovate the restaurant. It was previously RJ's Café & Lounge on Main, and for many years, Johnnies.
"There were people who felt I didn't need to renovate as much as I did, but it's my dream. With change comes growth," Artim said.
Artim said she plans to replace the front windows with bi-fold glass doors, so that there can be an open-air feel to the restaurant and a few tables outside during the summer months.
She also said that she has hired the Pittsburgh company UrbanTree to design two communal tables that are to seat 10 to 12 people.
"We want people to get together around our food," she said.
Executive Chef Dallas Pursley, who most recently worked as St. Francis University's executive sous chef, joined Artim's team this month to head up what happens in the kitchen.
Pursley said that he connected with Artim through Facebook.
"We've clicked left and right on different styles and thoughts when it comes to trying to create something that's an out-of-the-box experience. We've enjoyed putting together this concept, and I look forward to watching it blossom," Pursley said.
Pursley said that he has liked building and growing a team of talented individuals who are having fun and creating great experiences.
"If you're able to provide the freshest ingredients that you can in a meaningful way, where you put time and effort into the production and service of it, it's a win-win," Pursley said.
In addition to growing his own microgreens and wheatgrass at the restaurant, Pursley said that he plans to find and use local providers for fresh produce.
Pitt-Johnstown marketing student Kaitlyn Gannon is an intern with Artim this semester in the restaurant's second-floor offices.
Gannon said she is helping with the restaurant's social media channels.
"People are interested because there's not anything like this around here. Someone is doing something good for the community, and this is something I'm passionate about working for," Gannon said.
Gannon's professor, George Glenn, said that Gannon is participating in experiential learning by working with Artim.
"Our hope is that our students will not only help lift a region needing their talent but ultimately find a home here to keep that energy going," Glenn said.
He said The Balance Restaurant is helping to recast Johnstown as an interesting place to live, work and play.
Artim said that part of her excitement about her venture comes from her passion for Johnstown.
"Who doesn't love a city atmosphere? Why wouldn't you want to be involved in that revitalization process?" Artim said.
Artim said she plans to hire about 20 staff members in advance of the restaurant's opening. She said training for those servers, bartenders and cooks is to start Feb. 21.
"I can't believe I'm accomplishing this. It's an emotional journey, and I can't believe it's me who gets to do this in life. I've never felt proud like this," Artim said.
About the Contributor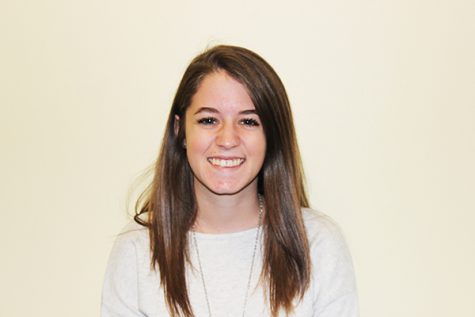 Jane Stueckemann, Managing Editor

2013 Elizabethtown Area High School
Year: Senior
Anticipated Graduation Date: April 2018
Major(s)/Minor(s): Major- Journalism; Minor- Spanish
...