Wheelchair woman to battle ignorance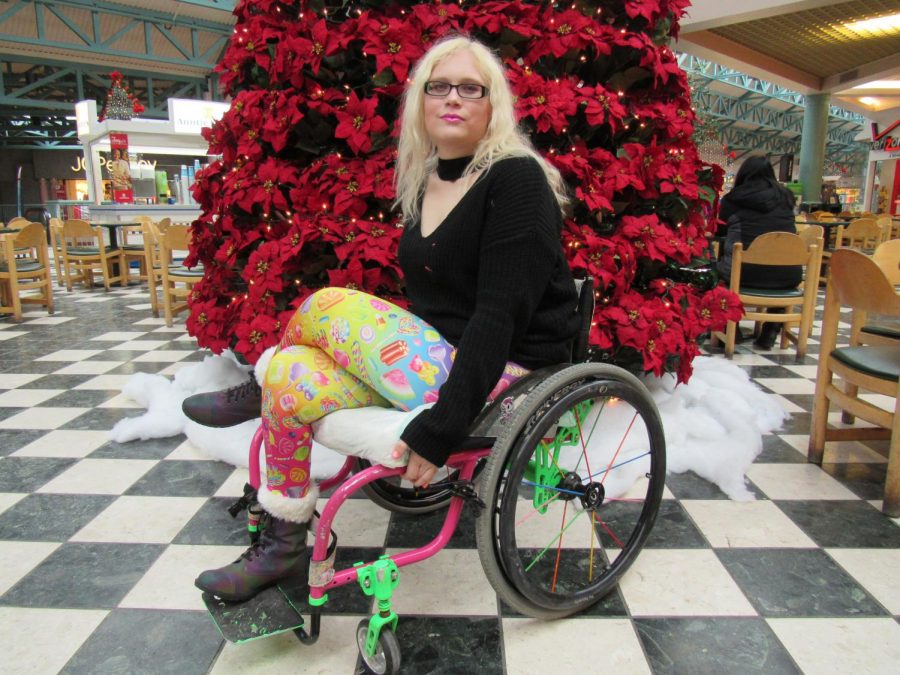 Barb Zablotney seems to be like any other normal woman. She just uses a wheelchair.
Zablotney, a Windber resident, said she grew up with a loving and supportive family. She graduated from Windber Area High School and then attended Johnson College in Scranton, Lackawanna County, to become a certified veterinary technician.
However, on Dec. 30, 2007, just weeks away from an internship that would allow her to finish her program, her life changed drastically.
"I was driving back to Scranton and I hit a patch of black ice and lost control of my car. I wasn't wearing my seatbelt, and I was thrown and paralyzed on impact," Zablotney said.
The accident left her with a spinal cord injury, which means she cannot move or feel anything below her waist.
"I don't have control of my bowel or bladder; that's what disables me. That's a side of complete paralysis most people don't realize is a possibility," she said.
After three months in rehabilitation after the accident, Zablotney said she had to learn how to live her life again and struggled with depression during that time. Unfortunately, in the three years that followed, her mother passed away and her relationship with her fiancé ended.
"That was a really hard time. I don't drink or smoke, so I went to food and I gained a lot of weight. That made me more disabled. I didn't want to live," Zablotney said.
When Zablotney looked into getting surgery to independently manage her bowel and bladder functions, she said the doctor told her she was too big to have the surgery done.
"I knew I couldn't live this way forever. I started watching my diet and going to the gym, and I lost a lot of weight. I could see the light at the end of the tunnel. That snapped me out of the depression," Zablotney said.
She said her personal trainer, exercise physiologist Mark Rhodes at Healthstyles Wellness Center in Windber, has helped her regain her strength.
Rhodes said that when he first met Zablotney, she was frustrated because she felt limited with what exercises she could perform.
"It was my goal to see her improve and show her that she is not limited; that her exercises require only a little more thought and imagination," Rhodes said.
Now, a decade after her accident, Zablotney said she plans to compete in the Ms. Wheelchair Pennsylvania pageant, which is to be March 3 in Bradford, McKean County.
"I'm not your typical person to be in a beauty pageant, but it doesn't hurt to break the stereotype," she said.
Rhodes said that he thinks Zablotney will do fine in the competition.
"She is very outgoing, and I have no doubt she will approach it much like she has her other exercises. She will grow ever more confident as the time comes closer, and she will face this challenge head on," Rhodes said.
Megan Abrams, who is the Ms. Wheelchair Pennsylvania state coordinator, said that the main pageant goal is to spread awareness of issues facing the disability community.
"The secondary goal is to help build up the contestants' self-esteem and ability to advocate for themselves and others," Abrams said.
While it is not a beauty contest, contestants are to participate in workshops and seminars; then they are to give a speech and answer questions from judges in a formal ceremony.
The winner of Ms. Wheelchair Pennsylvania is to compete at the Ms. Wheelchair American competition in August. Also, the winner is to receive a prize package and is expected to make two public appearances per month to advocate for disability awareness.
Last year's Ms. Wheelchair Pennsylvania winner was Claire Senita, from Gibsonia, Allegheny County, who also has a spinal cord injury. Hers is from a gymnastics accident that happened when she was in eighth grade.
Though Senita said that she also isn't a typical pageant person, she said she had a great experience competing at both Ms. Wheelchair Pennsylvania and Ms. Wheelchair America.
Each pageant contestant must choose a platform upon which to give a speech, and Senita chose to advocate for physical, mental and emotional wellness.
"There can sometimes be negative mental and emotional feelings that come with having a disability. It can make it hard to continue on, but it's important to keep your mind healthy as well as your body. We still have so much to offer to the world," Senita said.
Zablotney said that she is choosing to focus her speech and her pageant platform on the ignorance she faces daily, such as people taking handicapped-accessible parking spots when they don't need them, buildings not being accessible for her and rude comments by well-meaning people.
"I want to be treated how I was treated for the first 21 years of my life. The ignorance I have to deal with is my platform," Zablotney said.
Zablotney said that, though a lot of people may have good intentions, she feels like her presence makes people uncomfortable and so they feel like they have to say something.
"When I go in public, I have to mentally prepare myself. It throws people off when you're young and in a wheelchair. People automatically think you need help. It may look like I'm struggling, but I'm not," Zablotney said.
Her advice was for people to think before they say something to her, or anyone with a disability, that could come off as rude or offensive.
"Every (person with a) disability is different. It's important to remember that they are still a person. Don't talk down to them, and stop focusing on how my presence makes you feel.
"Just because I'm doing something different from you, doesn't mean I'm doing it wrong," she said.
Zablotney said that she just wants to be normal.
"I feel like I'm still me, and that's what's important. I can still be beautiful and attractive and be in a wheelchair," she said.
Even though she has not yet competed, Zablotney already seems to have the opportunity to reach some with her message. She gets to speak in local schools, such as Windber Area High School, with the organization Students Against Destructive Decisions.
"It's important to educate the younger generation about wearing their seatbelts. I make sure to tell them everything in detail, in order to send a group of kids into the world less ignorant and knowing what a spinal cord injury is," Zablotney said.
"It's important to put it out there. Someone has to do it, so why not me?"
About the Photographer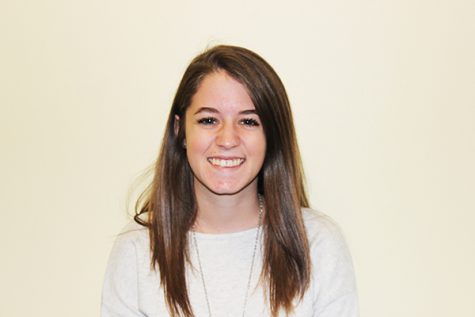 Jane Stueckemann, Managing Editor

2013 Elizabethtown Area High School
Year: Senior
Anticipated Graduation Date: April 2018
Major(s)/Minor(s): Major- Journalism; Minor- Spanish
...