Hypnosis focus is often on weight
If one equates hypnosis with a swinging pocket watch, it may be time to rethink.
Nancy Compton, a hypnotist from Sedona, Ariz., is to hold a group weight-loss hypnosis Oct. 23 at 647 Main Street in Johnstown Oct. 23.
"So it's (hypnosis) not mind control in (that) I'm able to make someone rob a bank or anything, but it's what they already want to do.
"Our mind controls everything – you can diet all you want, but if you don't train your mind, then you'll lapse right back to old habits. It's why diets seldom work long-term.
"Through hypnosis, we can change how the brain views eating, and what it craves."
One client had specifically requested to ease her pizza cravings, and hypnosis made her give up pizza, Compton said.
"The way we did that was by finding the food she hated which was liver and onions, and we put the suggestion in her mind that all pizza smelt like liver and onions. And, when she looked at pizza, it looked like a liver-and-onion pizza."
Compton said she had done a weight loss group hypnosis at the same location in June, and the five clients lost an average 10 to 15 pounds afterward.
"…it appears it was over about a two-month period (that they lost the weight)."
If the idea that one's least favorite food can decrease appetite sounds reasonable, then another allegedly powerful suggestion Compton gives to her clients seems more radical.
"One of the most powerful suggestions I give is that the sight and smell of food makes you feel full before you even take the first bite. That (changing their thoughts) is the purpose of hypnosis and suggestions."
Compton said she had done a group hypnosis to ease test anxiety in 2011 at Pitt-Johnstown.
"I used to live in Johnstown, so quite a few people know me from my time in Johnstown."
Compton said, for underweight people, she can also help them eat healthily to get to a normal weight.
Despite that hypnosis may be seen as a circus skill by many, at least one Pitt-Johnstown psychology professor has chosen to believe in its effects in weight loss, quitting smoking and building confidence.
Psychology professor Sharon Bertsch said research has indicated that hypnosis can be an effective way for many areas, including pain control.
"I tell my Intro to Psych students that 'you should go' (when there was hypnosis on campus). It gives you a chance to see a little bit of what the process is about."
Bertsch said about 10 percent of the population is sensitive to hypnosis, but it doesn't work for everyone.
"Being able to see that firsthand is very persuasive. I thought those were complete crap until you go to the show."
Bertsch said that hypnotists first screen an audience to pick out those who are most susceptible to suggestions, and they bring them upstage to hypnotize them, and it's easy to tell audience members who are faking it.
She said it's a genuine scientific method that does not involve drugs or side effects and works only on people who are sensitive to suggestions and allow themselves to accept the suggestions.
One of Compton's clients, Tina Bosworth, who is a MetLife consultant, said her individual group weight loss hypnosis helped fight her sugar cravings.
Bosworth said she had heard good reviews about Compton, so she tried a one-hour session in July, along with dieting, exercising and a consulting nutritionist, and she has lost about 10 pounds since.
"I would say that certain suggestions (in hypnosis) are to help you become more mindful when eating…I was very comfortable throughout (the hypnosis)."
A downside of hypnosis, however, is knowing how qualified a hypnotist is, as no license is required for the practice, according to an article on Women's Health Magazine's website called "Everything You Need to Know About Hypnosis For Weight Loss".
"Find a local practitioner through a reliable database, like the American Society of Clinical Hypnosis or the National Guild of Hypnotists," the article said.
Compton said each state has different regulations, and Pennsylvania has no license requirements.
She said she was trained by Bob Burns in 2010 in Philadelphia for hypnosis.
Burns has been a hypnotist for over 40 years, according to mentorsinhypnosis.com. Compton said she had done hundreds of hypnoses over her seven years of practice.
She said there was one client who said the hypnosis had not worked, so Compton invited her to the next session for free.
Tickets to the group weight loss hypnosis can be bought on www.nancyjcompton.com for $45.
About the Contributors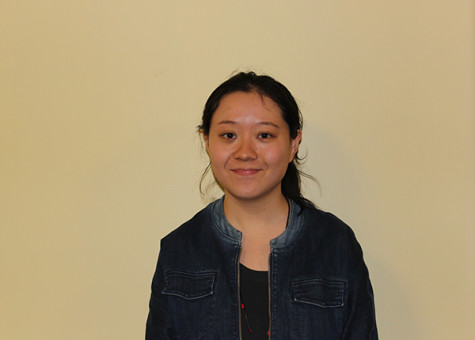 Peijia Zhang, Editor-in-Chief

Graduated High School: 2012 Southwest Weiyu Middle School (Shanghai, China)
Year and anticipated graduation date: Senior, Spring 2017
Major/Minor:...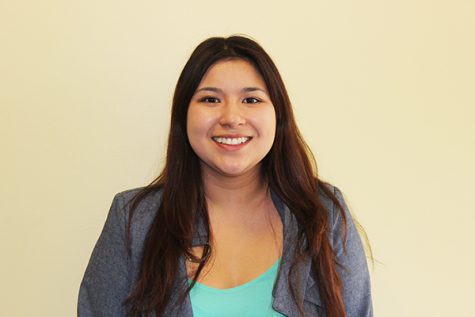 Natasha Bazika, Chief Photographer

Graduated High School: 2014, Xavier College Llandilo (Sydney, Australia)
Year and anticipated graduation date: Sophomore, Spring 2019
Major/Minor: Journalism
...