Veterans' health needs discussed
About 70 participants joined a daylong veterans' health and wellness summit Sept. 14. at the mint John P. Murtha Center.
From national flags to leaflets and stress balls, the colors white, red and blue adorned the center's inaugural event, honoring veterans including Murtha, a Marine who fought in the Vietnam War.
The university's colors navy blue and gold also embellished mints' packages and the university's crest carved in the back of new chairs.
Pitt-Johnstown associate professor Kristen Majocha, Humanities Chair Michael Stoneham and Campus Police Chief Eric Zangaglia, who are veterans, also attended the summit.
Christopher Watson, Associate Staff Chief for Behavioral Health at Altoona Veteran Affairs Medical Center, made opening remarks, along with Pitt-Johnstown President Jem Spectar and Social Science Division Chair Raymond Wrabley.
Watson said the center has expanded its services to other-than-honorable veterans.
The National Veteran Affairs Medical Center may have not been capturing more than 500,000 veterans who received other-than-honorable discharges, he said.
Wendy Moore, Lead Health Benefits Adviser at the center, said the service has received only one patient with an other-than-honorable discharge, as it only started this year.
"This is so new. When I say new, I'm talking the last three, four months.
"Within a day, we had our first patient."
Watson encouraged veterans to seek clinical help for mental illnesses, despite their illnesses' severity eligibility.
"Clinically, we're always going to provide the (emergent) service.
"Humanitarian billing is legislatively mandatory for former service members who have been or are ultimately deemed ineligible for veteran affairs health care consistent with veteran affairs authority."
He also said they have outpatient clinics in State College, Johnstown and DuBois.
When needed, telemedicine is also an option for patients, Watson said.
State Rep. Bryan Barbin also spoke at the summit.
At the state legislature, a veterans' trust fund has been created over the last 10 years to offer temporary assistance to veterans, Barbin said.
Michael Dunn, former Walter Reed Medical Center commander, said the fund has $650,000, all from donations.
He said over half of the state's veterans are at or over the retirement age of 65.
Dunn also mentioned the lack of medical information as something he hopes to improve.
"If we have the means for which (we are) to be able to trust an ATM machine, why can't we get that (information) service well in the health service.
"We're still connecting the dots. We're still pretty early on."
One of the event's highlight was a panel about suicide-prevention.
Russel Crupe Sr., father of a veteran who was in combat in Iraq – Russel L. Crupe Jr. — spoke about his son's suicide and displayed a picture of his son's radiant smile.
"Even on his bad days, he could hide behind that smile.
"I'm telling you this, but I knew he wasn't the same boy I sent off to Iraq (when he came back)."
After delineating a heroic National Guard soldier's life and the bereaved parents he left behind after his death, Crupe Sr. said that everyone should be responsible for helping veterans as citizens.
"Our problem today is we did not do enough to get them (veterans) back to society."
He suggested that even a small gesture such as saying, 'thank you,' for their service when seeing veterans on the street or at a mall can be helpful.
Miles E. Palasz, Veterans Leadership Program of Western Pennsylvania's Coordinator, who is also a veteran, said seeking mental health professionals' help for veterans is still difficult because of the stigmas attached.
Palasz said he considered two potential consequences for going to a mental health professional, one being losing his clearance and the other, getting a medical discharge.
"When I was having mental health issues, it weighed heavily on me."
Eileen Woods, Suicide Prevention Coordinator at the Altoona Veterans' Affairs Medical Center, said out of 43,000 suicides per year, 8,000 of them are veterans. Veterans can call a crisis line if needed at 1-800-273-8255.
U.S. Rep. Keith Rothfus said in a video to attendants that suicide-prevention is important.
"On average, 22 veterans fall victim to suicide each day. This statistic breaks my heart and rattles my soul. We can and we must do our best for the men and women who have served our country.
"We can never truly know what the experiences are  that they endured. We can and must all play a part that put everyone's participation in today's program."
About the Contributor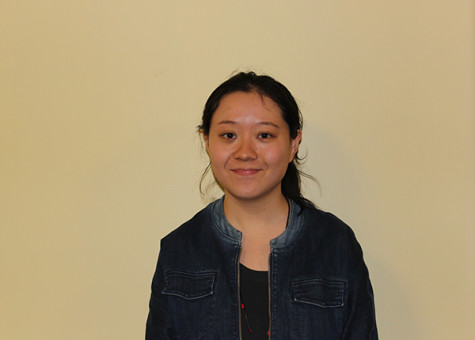 Peijia Zhang, Editor-in-Chief

Graduated High School: 2012 Southwest Weiyu Middle School (Shanghai, China)
Year and anticipated graduation date: Senior, Spring 2017
Major/Minor:...