Models show suitable business attire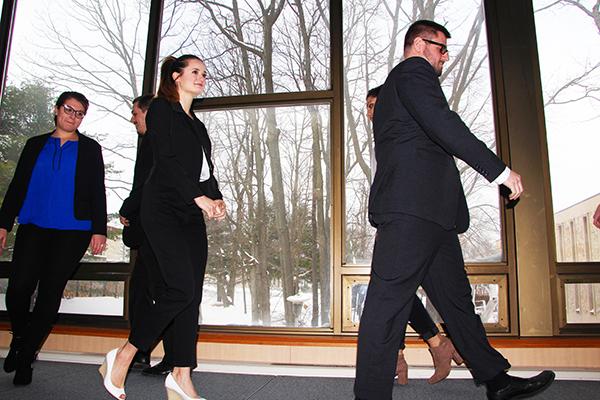 At 5 p.m. last Wednesday at the Student Union cafeteria, the Career Service Office staff held a Dress for Success event in the cafeteria.
Student Affairs Assistant Vice President Bob Knipple said that there were six models who posed for the event, including Nick DiGiorgio, Anthony Spano and Tiara Redd.
Hanna Dixon, Abbey Dick and Meagan Ruefle were the other three models.
Knipple said that most models were Alpha Kappa Psi business fraternity members.
The event lasted about 10 minutes, and the models showcased outfits that would be appropriate in a business environment.
Knipple said that the purpose of the event was to show a transition from a suit and tie into business-casual attire.
"Over the past several years, there's been a significant shift from a suit-and-tie or skirt-and-jacket environment to a more business-casual environment in the workplace," Knipple said.
Knipple also said there was a correlation between comfort and productivity.
"A lot of companies, especially those that are trying to foster creative environments, have found a direct connection between productivity, creativity and employee comfort," Knipple said.
A study conducted in 2004 by Barry P. Haynes at Sheffield (England) Hallam University shows a positive correlation between office satisfaction and productivity.
The event is annual and usually held in the Cambria Room, and had to compete with the dinner hour, according to Knipple, who said that Sodexo Manager Kevin Dicey allowed them to hold it in the cafeteria this year.
Knipple said that feedback from the students was anecdotally positive.
About the Photographer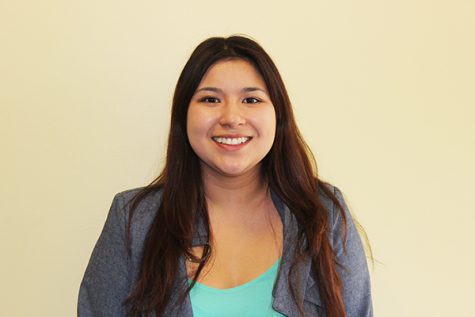 Natasha Bazika, Chief Photographer

Graduated High School: 2014, Xavier College Llandilo (Sydney, Australia)
Year and anticipated graduation date: Sophomore, Spring 2019
Major/Minor: Journalism
...