Bakery opens, craft brewery is planned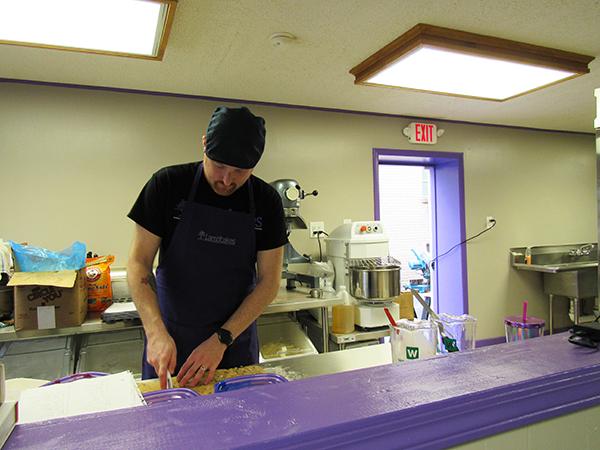 Downtown Johnstown residents and visitors can find sweet treats and custom cakes at a new business named Lambcakes. Owner Chad Lamb of Johnstown opened his storefront bakery Feb. 28.
"My business started out of my home, baking for family and friends, and then grew to friends of friends. The last two years, I've had great business, but, in the last six months, I decided to go for it and open a store," Lamb said.
Lamb, who was graduated from Pitt-Johnstown with a secondary education degree and later was graduated from the Pennsylvania Culinary Institute in Pittsburgh, said opening a storefront bakery always has been a dream.
"This has been years in the making, and I kept putting it off. To be on my own and doing what I love is what I'm most excited for," Lamb said.
Lambcakes is at 139 Franklin St.
"We (at Lambcakes) will add a nice touch to downtown. We have fresh ingredients and make our products in-house," Lamb said.
Lamb said other small business owners downtown have been of great help so far.
"They have my back, and I know I'm not in this alone. It's awesome to be involved in the downtown community. It has a great vibe going," Lamb said.
One of the small business owners who Lamb said was helpful was Jeremy Shearer. Shearer co-owns PRESS Bistro.
"He was great from day one," Lamb said.
Shearer is in the process of bringing his own product to downtown Johnstown—a craft brewery.
At 104 Franklin Street is a warehouse Shearer is in the process of renovating. He said he plans to open Stone Bridge Brewing Company in this space.
"When we bought the building, it was a mess. We were throwing away garbage in there every weekend. It's a very hands-on process," Shearer said.
The project, though, seems to be worth it to Shearer.
"We want to produce a great craft beer and entertainment business downtown," Shearer said.
While production is a goal for Shearer, he said another reason for this entrepreneurial venture is to bring more tourism to downtown Johnstown.
"We see the future of the revitalization of Johnstown based on tourism, so we wanted to add a product that makes it more exciting.
"I want people to come back downtown and see that there is something to do that they can really enjoy," Shearer said.
Shearer said that the brewery will be a community space with a warehouse feel.
There is not yet an official opening date set for Stone Bridge Brewing Company due to the liquor licensing process.
"We plan to open as soon as we get our state license, but the federal licensing process is really long because craft breweries are opening up throughout the country," Shearer said.
Nonetheless, Shearer said he is looking forward to opening the doors.
"It'll be like the wonder on Christmas morning," Shearer said.
Located roughly two blocks from Shearer's soon-to-be craft brewery is Hey Day Diner, another small business. Manager Mark Kresak said that Shearer had been doing a great job trying to bring people to downtown Johnstown.
"Downtown is not dead, contrary to what people think," Kresak said.
About the Photographer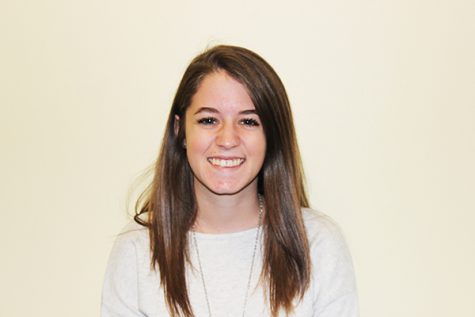 Jane Stueckemann, Managing Editor

2013 Elizabethtown Area High School
Year: Senior
Anticipated Graduation Date: April 2018
Major(s)/Minor(s): Major- Journalism; Minor- Spanish
...