Students design and construct vehicle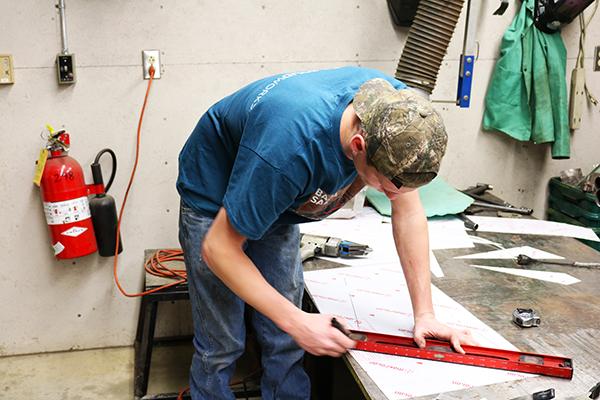 A metal frame lies on a table in a small garage on Pitt-Johnstown's campus. A group of mostly mechanical engineering students can be found every Monday through Thursday evening working on this metal frame, the body of what will eventually be a finished motor vehicle.
These students are part of the Baja Club. This team designs, builds and races an off-road motorized vehicle over the course of the academic year.
President and senior Randy Moore said the team begins designing the car each September.
"We look at how our car performed last year, and address the weak points. We spend most of our time fixing the designs that went wrong, but we also focus on making smaller improvements," Moore said.
Once the plan is in place, the students work to construct the vehicle—mostly by their own manufacturing using tools in the Baja Club's garage.
For the Baja Club's vice president, sophomore Adam Ridilla, this process can take some time.
"Sometimes we're there at night for just two hours, but we've also been at the garage past midnight," he said.
"It's just one of those things. You go down to the garage, and you can't leave. You start, and you can't stop," Ridilla said.
When Moore was a freshman, the team was made up entirely of first-year students.
"For each year the car has gotten better, the team has gotten 10 times better," he said.
Professor Roelof deVries said he has been advising the club for seven years.
"The team started fresh four years ago, but they're doing great. They've made a lot of progress."
There are two competitions each year in which the Baja Club sends a team of 12 people and one completed vehicle.
"The atmosphere at the competitions is high-energy. There are people running around everywhere, and each team has a pit area with their station. It's almost like a carnival," deVries said.
Moore said each competition is an intense four-day event.
"It's a competitive environment, but it's still friendly. If you have something another team doesn't have, you help them out," he said.
During the four-day competition, the club must compete against more than 100 other teams in an array of tests.
These tests include technical inspections and design presentations, suspension and traction races. The last test is a four-hour endurance race.
"Whether you win or lose, just being there and going through everything is so worth it. I don't think there is anything else on campus that gives you as much real world experience. Baja has helped me to be prepared in a way I haven't learned from classes," Moore said.
Ridilla said he hopes to continue the club's momentum.
"I don't want to take any steps backward; I want to keep going full speed ahead."
About the Photographer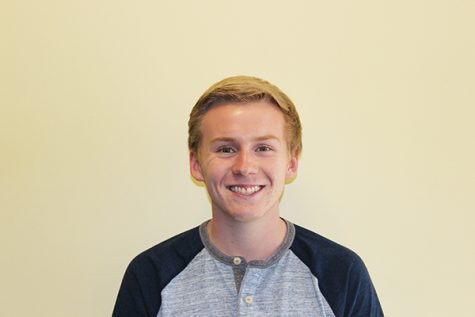 Tyler McNulty, Staff Writer

Graduated High School: 2016, Wyoming Valley West (Plymouth, Luzerne County)
Year: Senior
Anticipated Graduation Date: April 2020
Major: Journalism
...