Three say, 'Here's how it is at home'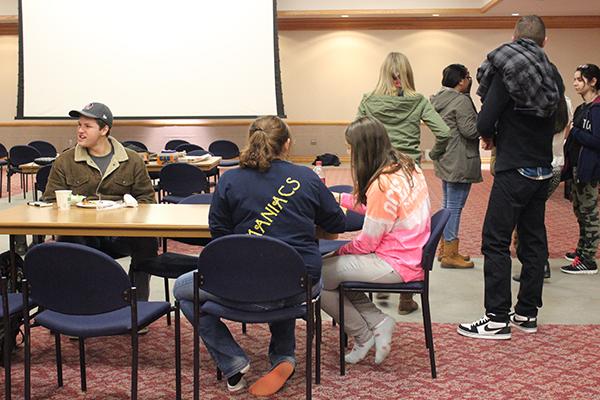 Faculty and students share cultures through special events and organizations.
French professor Barbara Petrosky shares French culture and language with the campus community by creating programs and hosting trips.
Being born in Paris, Petrosky said she wants to share her culture with students.
"I was very fortunate to grow up in a beautiful and amazing city," Petrosky said.
She said that growing up in France inspired her to create a Literature and Writing in Paris study abroad program.
Petrosky said she plans to take her upperclassmen students on a trip to the Frick Museum in Pittsburgh to analyze French paintings.
She also said she  is hosting a crepe-tasting event at the end of the fall semester for students majoring or minoring in French.
"Learning about food is a great way to learn about and enjoy foreign cultures."
Sophomore Da-in Yun said she wants to make Korean culture more known to campus community through the Korean Student Association.
Yun is the club's founder and president.
She said she hopes students in Korea who are interested in attending Pitt-Johnstown will contact association members with any questions.
According to Yun, this could help encourage these prospective students to apply, which will benefit the campus community.
"This has significant potential to add to the cultural diversity on campus."
She said that the association is for everyone.
"What is unique about (the Korean Student Association) is that we embrace everyone and invite anyone who wants to learn more about Korea, regardless of race."
Yun said that association members will teach Korean language and take trips to cities like New York City and Pittsburgh where there are large Korean communities.
Senior Xing Meng said the Chinese Student and Scholar Association is special because association members assist new and current Chinese students and share the Chinese culture with the campus community.
Meng, the association's president, said members host events that benefit the campus.
"The events (association members) hold are based on Chinese culture like the Mid-Autumn festival and the Chinese New Year.
"The diversified activities will promote Chinese culture to the campus community."
He said that other events the association members hold allow students to interact with colleagues with different ethnicities.
"The association won Mountain Cat Program of the Year 2016 for its Chinese New Year event. This was an honor proof that our organization is benefitting the campus," Meng said.
Petrosky said that knowing other languages and cultures raises global awareness.
According to Petrosky, having the ability to speak another language is beneficial.
"If you speak the language of the country you are visiting, even at the most basic level, people tend to help you and are more compassionate.
Learning French, or any other language, makes you look at English in a different way and can even improve your verbal and writing skills."