Scholarship hunt could be worthwhile
Pitt-Johnstown scholarships range from simple merit-based scholarships to ones that are given to students who meet certain criteria.
Financial Aid Office workers on campus provide students with a list of available scholarships and criteria for each one, no matter how unique.
Scholarship Director Jennifer Kist said she has seen the scholarships include general criteria looking at students' grade-point averages and hometowns.
"The most unique one that we provide to students is the Mary F. Bartol Scholarship," said Kist.
"If a student is unmarried, from a single-parent household who attended a high school in the Philadelphia area and is an engineering student who demonstrated financial need, they get the scholarship."
"We have a hard time finding someone to award that scholarship to."
Financial Aid Office workers give preference to applicants, according to Kist.
Kist said she focuses on giving scholarships to upperclassmen first before looking for the freshmen students because they usually already have many merit-based scholarships.
"We find students by using a system on the computers," said Kist.
"I just plug in their criteria and see who qualifies for which scholarship."
Even though the unique scholarships do not give high money amounts, Kist said that whoever the donor is for the unique scholarship decides how the money is dispersed.
"The earnings can be split, or divided, among a few students or just all of the money is given to one student," said Kist.
"The Mary. F Bartol scholarship, for example, is for more than one student; but we would just be happy if we actually could find one student that matches the criteria."
More general, yet still specific, scholarships are provided to commuter students.
Sophomore Brennon Miller said he received a unique scholarship.
This scholarship is given to students who are full-time commuters who are at least three-year residents and high school graduates of the counties of Cambria, Somerset, Bedford, Indiana or Westmoreland.
When Miller received the scholarship, he said he was relieved.
"I had originally intended on attending the University of Pittsburgh until I learned that I was eligible for the scholarship," said Miller.
"When I learned that was the case, I was beyond relieved and grateful, coming from a family that's not incredibly well-off."
Miller said his  commuter scholarship covers all of his tuition and fees and will pay for any of the required material for any course in which he enrolls.
"It is renewed yearly and as long as I can maintain a 3.3 grade-point-average in my computer science major, I am eligible to receive the money for two more years."
The specific scholarships are more popular when it comes to the number of applicants.
Financial Aid Specialist Emily Hoffman said that about 100 students receive the donor-designated scholarships.
"Students for our donor-designated scholarships are required to complete our online scholarship application. This application is electronically mailed to all of our students in January or February for the next academic year," said Hoffman.
"Our application takes about five minutes to complete and helps our Director of Scholarships sort the applicants and match them with scholarships they may qualify to receive."
Looking outside of the university-provided scholarships, even more specific guidelines need to be met to receive money.
"There are scholarships specific to students who meet specific height guidelines, who help friends to register to vote, are single parents, who can write, and many more," Hoffman said.
"But, outside scholarships may require a little bit more effort and are being offered to a wider range of students; keep in mind that this money doesn't have to be repaid, so the effort a student puts in is worth it."
About the Writer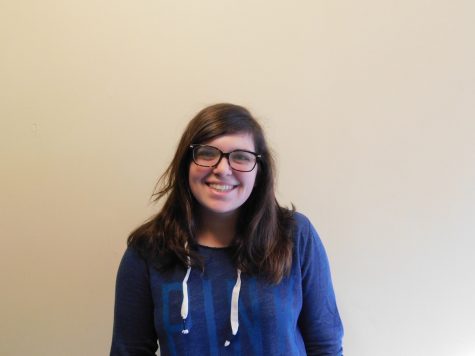 Emily Moore, Copy Editor

Graduated High School: 2014 Philo High School (Philo, Ohio)
Year and anticipated graduation date: Junior, Spring 2018
Major/Minor: Journalism
...