Scenery possibly interests students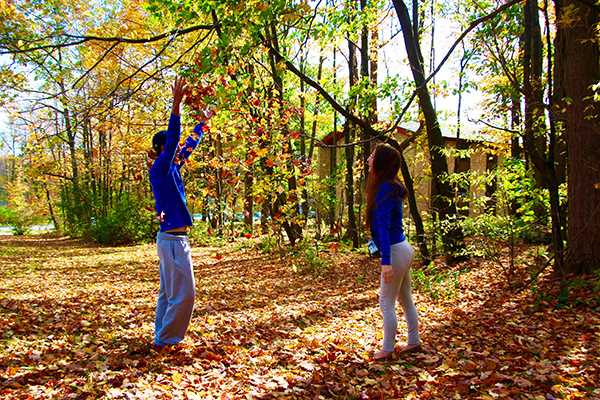 As the leaves change color on Pitt-Johnstown's campus, the scenery could become more appealing to prospective students and could attribute to the growing student population.
According to sophomore Grant Cable, fall feeling caught his attention in 2015.
"The first time I came to campus in the fall of 2015, it looked warm, dry and somewhat homey compared to the first spring I was here," said Cable.
"For me, it was a new semester. I had new experiences, and I did not think Johnstown could be that warm."
When fall rolls around, more tours are held on campus in an attempt to attract more students.
Pitt-Johnstown's Tour Guide Coordinator Kelly Devett said that, out of all the tours on campus throughout the year, fall attracts more tours.
"We offer tours Monday through Friday, four times a day; we also host three open houses on three different Saturdays in the fall," said Devett.
"Sometimes we will get a lot of students touring in the spring, but fall brings in the largest number of possible students."
According to Devett, most applications come in the fall.
"Whenever students are applying, everything about the campus is fresh and real in their minds," said Devett.
This tactic proved to be effective when sophomore Kelsey Feeney applied to colleges.
"I went on a mini tour of campus in the fall, and the leaves were like 500 different colors," said Feeney.
"I thought it was really pretty and, if campus looked terrible like it does in the winter, I would not have applied to Pitt-Johnstown."
"If I would have toured in the winter, I would have thought the campus looked boring."