International students get mentoring
As the international student population gets new members, with the highest Pitt-Johnstown influx of new international students, the need for mentors has never been greater.
Kristen Majocha, International Program Interim Director, said that mentors are to help international students adjust culturally. She said the mentor program was launched this fall.
Each international student is assigned to a student mentor. Each mentor is assigned to two international students.
Mentors can invite new students to campus events or organize trips off campus to familiarize the new students with their surroundings.
Two weeks before classes, mentors meet new students, an early start that at least one mentor said was helpful.
"I really enjoyed meeting them before school started," senior mentor Erin Barefoot said.
"We were able to do things in a big group and mingle with different students, plus play more team building games."
Majocha said the mentor program's short-term goal is to foster peer-to-peer relationships to connect the new students with campus resources and activities.
Pairing an international student with an American mentor may help integrate students into American culture, providing a better understanding of the culture and college life.
Not only do international students benefit from the program, but mentors do, too.
Each mentor is awarded one academic credit of independent study per semester. The faculty members who supervise that mentor approve the academic credits.
"I use my mentorship credit toward my international certificate, however, not all mentors use it toward that," senior mentor Kaylee Rush said.
Majocha said five faculty-member mentors choose who supervises the mentors and award the academic credit.
Majocha and communication professor Ako Inuzuka offer independent credits, while political science professor Christopher Cook offers a political science independent study credit.
In addition to earning an academic credit, mentors are provided with the opportunity to learn about other cultures, a program that senior mentor Jake Burns said he appreciates.
"What I've liked about being a mentor is getting the opportunity to learn about another culture, meet new people and experience new things."
According to Majocha, a long-term goal of the international student mentor programs, is to improve international students' assimilation, enhance learning experiences for both mentors and international students and improve attraction and retention rates for international students.
About the Writer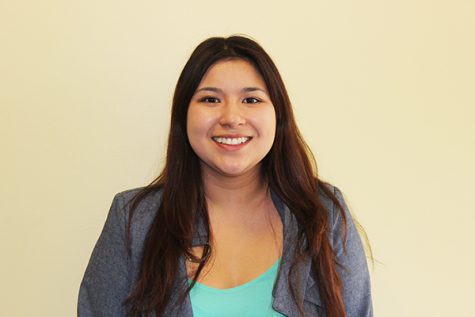 Natasha Bazika, Chief Photographer

Graduated High School: 2014, Xavier College Llandilo (Sydney, Australia)
Year and anticipated graduation date: Sophomore, Spring 2019
Major/Minor: Journalism
...