Memorial goers honor Carroll Grimes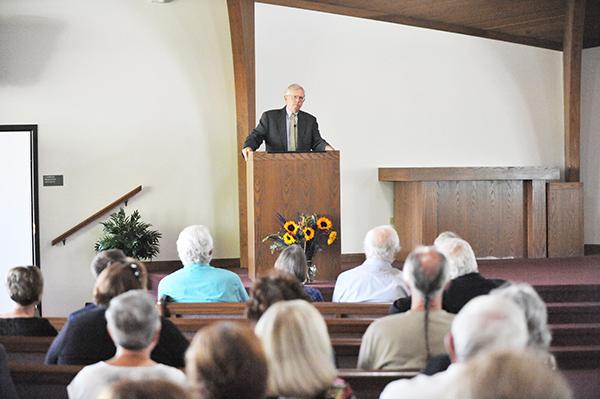 More than 65 people, many retired Pitt-Johnstown faculty and staff members, attended a memorial service Thursday at Whalley Chapel for Carroll Grimes, the Humanities division chair from 1972-2002.
Grimes died Aug. 29.  She was 85.
The memorial speakers and attendees reaffirmed values that Grimes had modeled – primarily her honesty and her reputation as a straight-shooter and a no-nonsense participant — but several speakers mentioned her leadership that included a compassion for those who worked with her, going out of her way to become involved in a community that included children and family members of faculty.
Catharine Kloss, a retired English literature faculty member, said that Grimes nurtured a rich sense of community in the Humanities Division.  Others said that community sense radiated outward to include others on campus outside the Humanities division
Grimes, the speakers said, always spoke against injustice and spoke truth to power.
Retired Communication Professor Merrily Swoboda provided her reaction upon first seeing Grimes at a job interview in 1978, a woman, Swoboda said, who wore comfortable shoes, sensible clothing and what Swoboda called the easiest-to-maintain hairstyle ever.
After Swoboda was hired as an assistant professor, she said Grimes displayed leadership that was both capable and trusted while also filling a role as a teaching colleague because Grimes continued to teach two courses as she fulfilled considerable administrative duties.
Swoboda noted that Grimes was particularly supportive of Rodney Eatman, retired theater director, in his pursuit of a PhD in theater, and that Eatman had reported that Grimes attended every theater performance of every show that Eatman directed for more than 20 years.
Grimes also regularly attended dance performances, homecoming events and athletic events.
"We remain grateful for her life and her gifts to us," Swoboda said.
Former student Lance Harshberger said Grimes had a unique ability to bring stories to life when she taught a literature class.
"She was one of the most dedicated and hardworking educators I have ever encountered," said Harshberger, now a Pitt-Johnstown adjunct faculty member in the English Department.
Retired Finance and Administration Vice President Jeff Lavine, said Grimes was a longtime friend of both him and his wife, Mary, a retired geography professor.  Grimes, a caring adult who was never critical, always supportive,  had a hand in mentoring his two sons.
"She enriched us individually as she nurtured us collectively," Lavine said.
Lavine also recalled Grimes' dogged determination in establishing a Pitt-Johnstown theater program,.
He said Grimes as an important player in Pitt-Johnstown's highest circles when the campus was shaped and formed as well as in the transition from a two-year feeder campus for Pitt-Oakland to a four-year degree-granting institution.
"She was a major player and honest broker," Lavine said, "an invaluable institutional resource who not only got things done but got them done right."
About the Contributor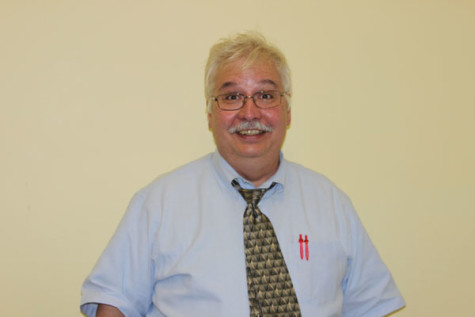 Lee Wood, Adviser

Graduated High School: 1971 Greater Johnstown Area High School (Johnstown, Pa.)
Education: 1975 Bachelor's Degree, Penn State. 1984 Master's Degree-Journalism,...