Future queen to be crowned with king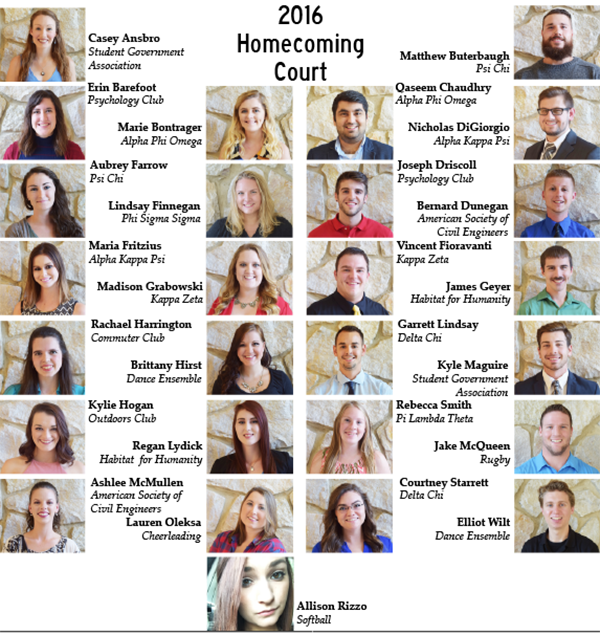 Student pride is to be on display at this year's homecoming events, which is to be held Friday and Saturday.
On Campus Mall Friday, a barbecue for students and their families is to kick off festivities, followed by a women's volleyball match home-opener against Mercyhurst University.
After the match, there is to be a Homecoming Court presentation.
Students can vote on homecomng queens like in previous years, but there is a new twist: a homecoming king has been added.
Assistant Student Affairs Vice President Bob Knipple, said Pitt-Johnstown will finally represent both genders.
Queen and king nominees are required to participate in the parade that is to be held Saturday, and they must find convertibles to ride in.
The parade is to begin on University Drive, and continue past first-year residence halls and conclude at the gazebo in front of the Student Union.
Also new this year, a zip line is to be available.
"The zip line will be located in the Biddle Hall parking lot. You can use it Friday, and hopefully Saturday as well," Knipple said.
First Year Residence Hall Area Coordinator Dominick DiLoreto said that, on the morning of the parade, refreshments will be provided in the lobbies of Maple, Hemlock and Hickory halls. Laurel Hall is  to have lobby refreshments as well.
In addition, residents of first year residence halls are to be competing in a window-painting contest.
Residents are to paint the front exterior window with the theme "Video Games – Past & Present."
First place winners are to receive $75 in programming money, and second place winners are to receive $40.
Laurel Hall Resident Assistant Amber Gibbs has big plans for her hall.
"I'm between a PAC-Man or Tetris theme for the hall," Gibbs said.
"If we win, we are probably going to buy stuff for our hall, like new pool sticks or buy a stereo for the hall, so we don't have to borrow someone's for our programs."
In addition to all the events, the Pitt-Players, a theater club, is to be holding a Red Eye, a 24-hour theater festival at the Pasquerilla Performing Arts Center, according to Pitt-Players President Patrick Cadden.
Cadden said throughout the night, club members are to get into groups and write short, one-act plays.
Then, directors are to select the plays to perform and cast actors.
The next morning, the cast is to begin to rehearse the plays. Throughout the rest of the day, the plays are to be rehearsed in the black box theater of the Pasquerilla Performing Arts Center to prepare for the final performance at 8 p.m. Saturday.
About the Writer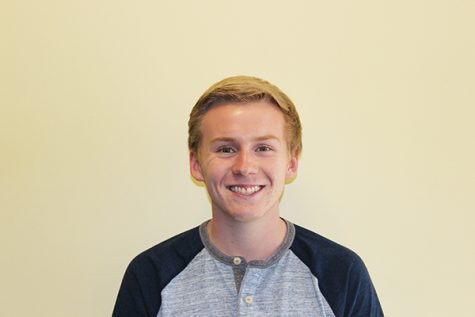 Tyler McNulty, Staff Writer

Graduated High School: 2016, Wyoming Valley West (Plymouth, Luzerne County)
Year: Senior
Anticipated Graduation Date: April 2020
Major: Journalism
...