Uber has added transport alternatives
From campus, it takes approximately seven minutes to drive to the closest Wal-Mart. To walk, it takes about thirty. If it is too cold to walk for carless students, Uber, a company new to Johnstown, could offer an answer.
Uber is a smart-phone-oriented business that operates like a taxi service. Users download an app, register with their phone number and credit card and are able to request a ride directly from the app.
A driver, certified by the company, will pick up customers and drop them off at their destination. No money is exchanged between the driver and customer; the fare for the ride is charged directly to the customer's credit card.
While the company is active in more than 400 cities, according to its website, the service began in Johnstown on Aug. 4.
Only two drivers are licensed through Uber locally.
One of those drivers is John Cosinuke, who previously worked for a taxi company.
"When we first started, it was slow, but business is picking up a lot. (With Uber,) I have more freedom, and I'm not locked into my working hours, which I enjoy," Cosinuke said.
Cosinuke said that he welcomes Pitt-Johnstown students to use Uber.
"I'm on campus to pick up students three or four times a day. It's a lot of Wal-Mart runs," he said.
One Pitt-Johnstown student said he used Uber for something different. Sophomore Yang Chen was traveling back from Taiwan and needed a ride from the Amtrak station in Johnstown to campus.
"I take Uber in Taiwan – that's how I knew about it. It's user-friendly and a very convenient way to get around town," Chen said.
Chen had a good experience, but noted that the company should hire more drivers so the wait time isn't as long.
"It took my driver 10 minutes to get to the station, which was longer than the app said it would take," he said.
Senior Logan Chesley said the service might be a good choice to avoid a driving-under-the-influence change.
"I would like there to be more drivers, but I would use it," she said.
Current, local transportation methods include the Pitt-Johnstown shuttle, CamTran bus system and traditional taxi companies. CamTran marketing director Josh Yoder said he welcomes Uber's presence.
"I personally think it will be a great asset to the community…It's very needed here in Johnstown," Yoder said.
Yoder said he does not fear a drop in CamTran's business. He said he hopes customers will use Uber in conjunction with the bus system.
"A collaborative approach – one where people use Uber to take them to the bus stop, and then take the bus' usual routes – will enhance what Uber does but also what we do as well," Yoder said.
About the Writer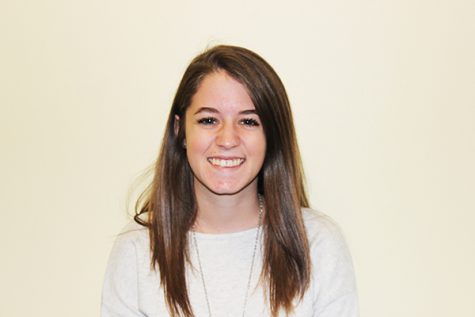 Jane Beenenga, Opinions Editor

Graduated High School: 2013 Elizabethtown Area High School (Elizabeth, Pa.)
Year and anticipated graduation date: Junior, December 2018
Major/Minor: Journalism...