Seniors plan for post-graduation goals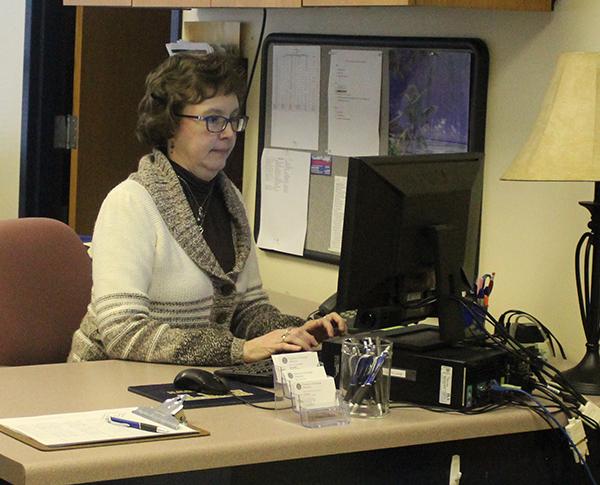 As the snow melts, seniors see graduation approaching while juniors anticipate their turn to be seniors. Graduation is an exciting thought for most upperclassmen, but with that comes a lot of responsibility.
Some seniors are taking steps toward achieving their post-graduation plans and goals.
Senior Liz Lischick has been working on her post-graduation plans since November. Lischick said she has applied for a number of positions, but she hasn't had much luck with her job search.
"I'm also going to the career fair at Pitt main next week. There are a bunch of companies attending, so I'm hoping through networking, something really good will come of it," Lischick said.
Senior business major Devin Meenihan has also been taking some tips from the university and has started working on his post-graduation plans.
"So far I've done a fair amount of post-grad planning. I've been job searching and updating my resume," Meenihan said.
This spring, there are a variety of events aimed toward upperclassmen to aid them in their futures.
The first event is the Etiquette Dinner, which is being hosted by RealWorld Career Services and is open to any student. According to a campus-wide email sent out by RealWorld Career Services, the event will be held Feb. 17 and will cost one meal swipe, or $7 for those without meal plans. The event will begin with hors d'oeuvres at 4 p.m. and will be followed by dinner at 4:30 p.m.
This event has been held on campus before and has had some attendance by both students and faculty.
One of last year's attendees was communications professor Paul Lucas.
According to Lucas, the event is beneficial for students to attend.
"It is common for a business meeting or interview process to include a meal," Lucas said.
Lucas also advised students to ask questions for clarification and said last year, the questions asked seemed useful to those attending.
To attend the event, a student simply has to stop by RealWorld Career Services in Student Union room G-52 to sign up. This event is open to any student.
Although some events are open to all students, some activities are aimed more toward upperclassmen and those graduating.
Students have a variety of options to choose from when picking a career fair to attend, most of which are hosted by the University of Pittsburgh and its affiliated campuses.
The first career fair to mark down on students' calendars is the Career Fair, hosted by the University of Pittsburgh at the William Pitt Union in Pittsburgh on Feb. 17-19. According to the University of Pittsburgh's website, the fair will go from 11 a.m. to 3 p.m. daily during the event. The fair is divided up by majors and is as follows: Feb. 17 and 18 for science, technology and engineering majors, as well as math majors, and Feb. 19 for business, humanities and social science majors.
Students interested in going can register online as a regional campus student and will shortly receive a confirmation email after filling out the necessary information. Students attending can also download the app associated with the event. The app is called Pitt Career Fair Plus, and it provides information about the event.
The second significant date for students, in terms of potential employment, would be the annual Job and Internship Fair held on campus March 24. According to the University of Pittsburgh at Johnstown's website, the fair will be held in the Sports Center from 11 a.m. to 2 p.m. As the event approaches, more details are to be released to students.
Career Services also holds events throughout the year that could be beneficial for students to attend if they would like the extra edge in the professional world. According to the university's online calendar, Career Services is to host a Dress for Success event March 16 at 6 p.m. in the Cambria Room. Also, if students need help improving their interview skills, an event will be held April 13 at 5 p.m. in G-52 in the Student Union.
Students also have the option to utilize Walk-in Wednesdays from 2 to 4 p.m. every Wednesday in the Career Services office. At that time, one of the staff members can help prepare you for an interview, look at your resum and much more.
Lischick said she utilized this service, and she enjoyed her experience working with Kim Shook, Career Services employee.