Student got a duck in place of calculator
A student was confused after he saw what was in a already-half-opened cardboard box delivered through Pitt-Johnstown's mailroom.
On Nov. 17, sophomore Arie Reichardt received a piggy bank instead of the calculator he had ordered from Amazon.
The bank is not a pig, but a plastic duckling about 6 inches tall.
After taking the box with the duckling bank for a few hours, not sure what to do with it, he went back to the mailroom to ask about it.
Mailroom staff member Frank Dupnock said he was not sure whether the box was broken from the way it was delivered, or whether it was cut open.
Reichardt said there was a slit on the box that was large enough to take out the calculator and put the piggy bank in.
"It would've been easy to take something out (of the box)."
When Reichardt went back to the mailroom, Dupnock called United Parcel Service, which later claimed it was not their responsibility because the company claimed that the box was shipped how they had received it.
A United Parcel Service representative told the disappointed Reichardt to call Amazon's customer service for more information.
Reichardt said he had mixed feelings about this mysterious delivery.
"It's hilarious, but it's a waste of (my) time."
He said having to visit the process of trying to figure out what to do with the situation was unnecessary, and therefore, a waste of time.
Fortunately, after calling Amazon, a calculator was delivered to Reichardt, he said, and he was also allowed to keep the piggy bank.
"I told Amazon (that) I got a duck and they sent a calculator again, and this time it actually was a calculator.
"They (Amazon) let me keep the duck, so I named it Simon, and now I keep my change in it.
"It just felt like the right name."
About the Contributor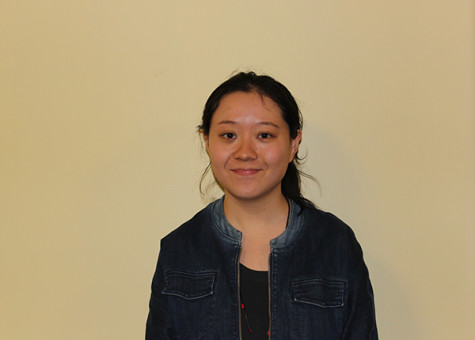 Peijia Zhang, Editor-in-Chief

Graduated High School: 2012 Southwest Weiyu Middle School (Shanghai, China)
Year and anticipated graduation date: Senior, Spring 2017
Major/Minor:...