Anxiety sets in as wait for snow continues
Normally seeing significant amounts of snow by November, this winter has proven different, and, for some community members, anxiety has set in while they wait for the significant snow.
Although there was a brief period, Thursday that a covering of snow was on campus, there yet has to be a storm this season that leaves inches of snow.
Senior Erin Cain said she is nervous about the snow because she is student-teaching next semester and is worried about getting to and from the school.
"Sometimes the parking lots aren't cleared, and I've heard horror stories about commuters trying to get to campus. It's also frustrating when plows do plow the parking lots and bury cars in the snow," Cain said.
Cain also said she has her own horror stories from experiencing snow, which make her anxious.
"There was one time where I had to buy tights for a concert I was in.
"The roads from campus to the Richland Town Centre were absolutely covered, and I ended up sliding into the opposite lane several times while cars were driving toward me. I'm pretty sure I terrified my roommate," Cain said.
Cain has mixed feelings about the snow, though that many others may share.
"Even though the snow is dangerous, I still have to say that I love it (as long as I'm not driving in it). So I've definitely missed not having as much snow as we normally do."
But least one student said he would be happy with it not snowing at all.
"I could really care less to be honest. All I want is a white Christmas. Otherwise, I'd be perfectly content with it not snowing."
Another student however, is eager for the snow, not because he doesn't want it to snow.
"I'm anxious for the snow but because I want it to snow more. I don't drive too much or anything and I really enjoy the snow," Senior Lewis Pell said.
Pell said he gets a season pass to snowboard every year, and he can't wait for it to start snowing so he can begin the season.
About the Writer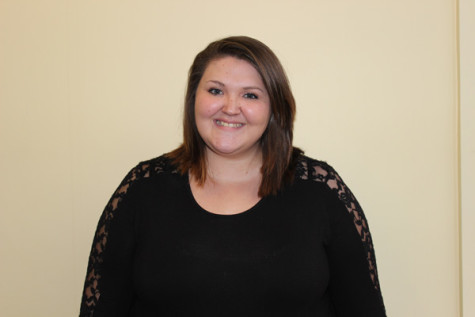 Brooke Boyer, Staff Writer

Graduated High School: 2012 Mechanicsburg Ar. Sr. high (Mechanicsburg, Pa.)
Year and anticipated graduation date: Senior, Spring 2016
Major/Minor:...