Education enhanced by programs
For students looking for variety in their education, certificate programs are available to add to majors and minors.
Certificates are more specific or broader in scope than minors, though the two types of programs are comparable.
Programs are available through the Social Science and Humanities divisions. They include Geographic Information Systems and Business in Social Science and eight International Studies programs through the Humanities.
Civil engineering student Jonathan Nicoloff said he is pursuing a certificate in geographic information, gain a skillset and become more specialized.
The geographic information program requires 18 credits, three from a statistics course or a similar course. Four other classes are specific geographic-information courses. The last three credits are an elective from a shared pool of approved supplements, such as Hydrology or Urban Sociology course.
"There's one (course) from the (civil engineering) major I'm using it with," Nicoloff said.
While geographic-information certificates are more for those who would like to prove to employers their knowledge base in a specific, desired field, other certificates are for those who want general, broad background in a field.
Business and Enterprise Division secretary Dawn Beam has completed a certificate in business last December.
The business certificate is 30 credits and requires General Education courses for its completion. "A minor in business is 18 credits, all business," Beam said.
"It's for people in the community who want a background in the area."
The business certificate requires Public Speaking, Intro to Psychology and English Composition in addition to business courses offered at Pitt-Johnstown.
From the Humanities Division, International-Study certificates focus on global knowledge and strongly suggest a term abroad and knowledge of a foreign language.
The Thematic Internation-Study certificate focuses on issues like labor conflicts and health care around the world, but requires courses for political context and sociogeographical context. It is 36 credits.
International-Study certificates also are available in business, French, and Spanish, geography and communication.
About the Writer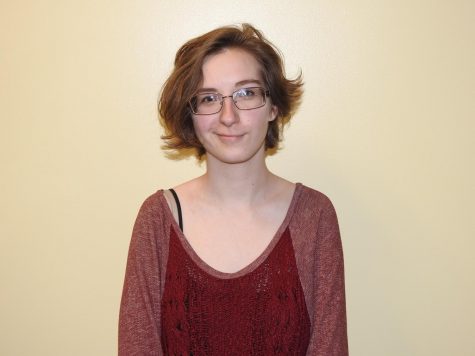 Rachel Logan, Copy Editor

Graduated High School: 2015, Westfield Senior High School (Westfield, New Jersey)
Year: Senior
Graduation Date: Spring 2019
Major(s)/Minor(s):...