Costumes are determined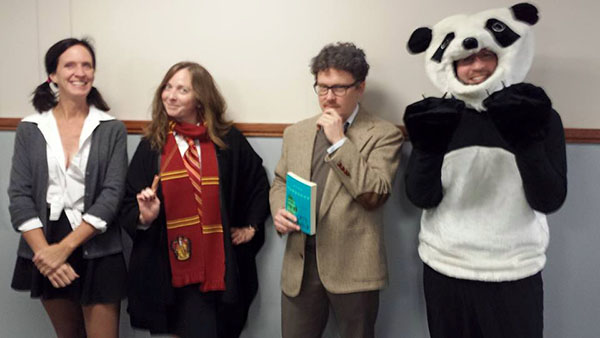 Winning costumes in a fundraising event held by an English Honors Society, Sigma Tau Delta were worn Friday.
$102.40 was raised for the event, according to society president Jacob Williamson-Rea.
  The winners wore their costumes Friday, Rebecca Ambroe as Alice (Alice in Wonderland), Catherine Cox as Britney Spears and Kimberly Douglas as Daisy (The Great Gatsby).
Other winners included Jeremy Justus as Kurt Vonnegut, Marissa Landrigan as Hermione Granger and Paul Lucas as "Cheese Panda".
Other professors wore their corresponding costumes.