Participant outside window is jackhammer
When assistant philosophy professor Derek Leben started his class Sept. 21, he had to pause. A raspy noise from the sidewalks beside Biddle parking lot had covered his voice.
His lecture on ancient Greek philosopher Plato's text had to stop because of a sudden and enduring jackhammer sound.
The noise led to a polite argument between Leben and a construction worker.
Leben had stuck his head out of the 215 Biddle window and asked the worker whether he could stop the noise, and told him he would be having another class next door.
The worker said that he did not know why maintenance did not approve them to work over the past summer.
English instructor Tuangtip Klinbubpa-Neff said she experienced some noise disruptions the same week in Biddle 211, especially in the afternoon, when the window was open due to warm weather.
"The noise (interrupted) my lecture quite a bit," she said. "I'm glad that the construction is completed."
According to Facilities Management Director of Andrew Walbeck, workers were resurfacing the Biddle sidewalks and parking lot using asphalt or concrete.
He said three executive processes are needed before a task begins.
"All projects start with an initial plan – budget and timeline. From there, financial and operational approvals are needed. Then we obtain bids and begin work."
Walbeck said the bidding process starts with sending a request for proposals to at least three contractors, who are then given a set amount of time to return their packages to Physical Plant officials for review.
He said the contractors' review criteria includes price, quality systems and the proposal's completeness.
He said the time given to bidders depends on how large the work scope is and how quickly they need to begin.
"Bigger jobs need more time as they require a more thorough inspection by the bidder. Emergency jobs don't have the luxury of allowing long bid times."
He said McCoy Construction Co. of Johnstown is responsible for the current campus concrete repairs.
He declined to share the construction's budgetary and financial information.
Many big construction projects have been completed during the summer and into the semester; and more are yet to be done, Walbeck said.
Finished projects include Highland townhouse renovations, Hawthorn lodge's bathroom renovation and Krebs hall's biology labs' construction in the east wing.
Timberline townhouse renovation along with Wilderness Townhouse and the John P. Murtha Center for Public Service's construction have not started, Walbeck said.
Humanities' Division Chair Michael Stoneham said he noticed the Biddle sidewalks' reconstruction had made pedestrians and drivers take a different path.
He said he hopes the construction can make the campus more attractive and efficient.
"We're hoping for a good end."
About the Writer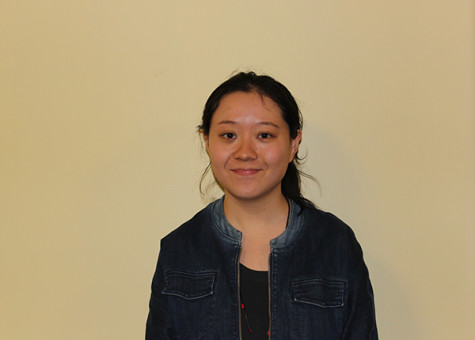 Peijia Zhang, Editor-in-Chief

Graduated High School: 2012 Southwest Weiyu Middle School (Shanghai, China)
Year and anticipated graduation date: Senior, Spring 2017
Major/Minor:...