Staff offers students real world advice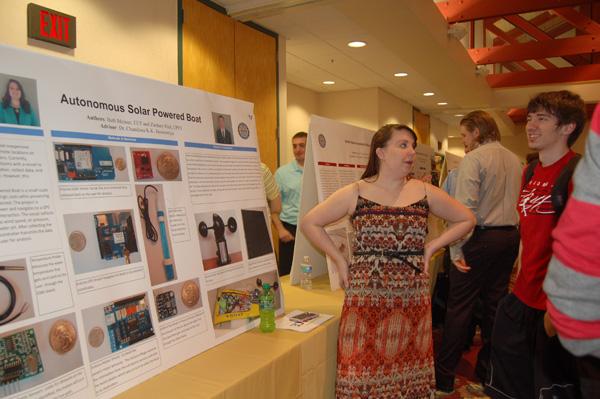 Pitt-Johnstown students are often told to get ready for the real world, but it is easier said than done.
Many students plan to apply for jobs, internships and graduate/professional programs during their time at Pitt-Johnstown.
Preparing for interviews and putting together a resume are two important tasks that students must undertake.
There are services available to help students with these tasks, and many of them are through the RealWorld Career Services Office.
Office staff help students prepare a resume, search for jobs and find internships, along with preparing for interviews.
Janna Kohler, Career Services assistant director, suggests to begin preparing as early as possible.
"The most important thing is to start [building a resume] early," she said.
She said students to get involved as freshmen, and continue to add to their resume throughout the next four years.
There are many opportunities for students to get involved on campus. Kohler said The RealWorld action program offers students many community-service opportunities, which are great resume-builders.
Hours can be tracked easily on the My Pitt website.
According to Employer Relations Specialist Kim Shook, it is essential that students get internships. She also recommended becoming involved in community service, and holding a leadership position on or off campus.
For students studying the sciences, she recommends participating in SPACE, The Symposium for the Promotion of Academic and Creative Enquiry.
For students applying to jobs and internships, it is necessary to have references or letters of recommendation. It is usually best to have two professors, one employer, and one personal reference.
Students should get to know their professors and work a job related to their field of study said Shook.
After applying to jobs, internships, or graduate schools, the next step is usually an interview.
Students can prepare for an interview by setting up a mock interview with the Career Services Office.
After the interview is scheduled, students should show up dressed as they would for the actual interview.
The interview is recorded, so that students can see where they need to improve.
Pitt-Johnstown has a 91 percent placement rate after graduation. Because there are many services available to help students, a high percentage of students find themselves landing jobs at the end of their time at Pitt-Johnstown.