Programs offered for students to research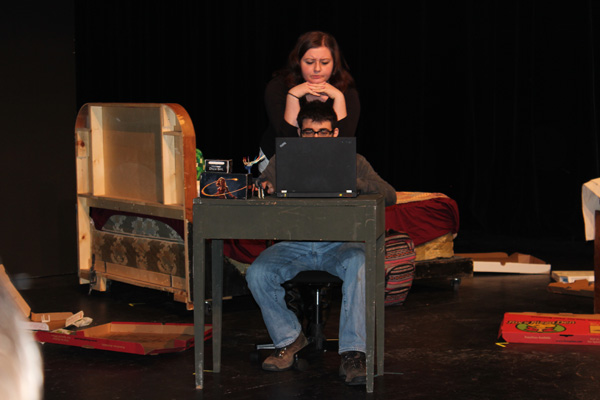 An increasing number of Pitt-Johnstown students studying biology and chemistry are conducting summer research at other institutions.
Chemistry professor Tim Evans said that this summer, freshman Jake Shaffer is to research at Duquesne University. Shaffer was the fourth freshman or sophomore to participate in summer research there.
In summer 2013, Evans said, sophomores Christine Monnie and Josh Doverspike helped conduct research at Duquesne.
During the following summer, freshman Cara Lang helped research how the body controls protein production.
This summer, Shaffer said, he will be examining structures in messenger ribonucleic acid that may influence protein production.
"I am excited about the entire experience," he said. "I hope to improve myself as a scientist, a problem-solver and a person in general."
Shaffer said he was nervous about making mistakes, but upperclassmen and Evans reassured him. He said now he is only nervous about acclimating to a new setting.
Shaffer may have to become used to new settings if the trend among these younger researchers continues.
Monnie and Doverspike both helped conduct research at other institutions last summer, Evans said. Monnie went to the University of Michigan, Evans said, and Doverspike to the University of Colorado.
Lang said she is to research prostate cancer at Johns Hopkins University this summer. She said over 600 applications were submitted, but only 10 were accepted.
Statistically, Evans said, summer research programs, such as this one, have a lower acceptance rate than most graduate schools.
Lang said she is excited to study at a prestigious university with top researchers in the field.
Evans said that these four students helped him with research at Pitt-Johnstown. He said he is currently writing a paper for publication on which Lang and Monnie are co-authors.
Evans said he and his colleagues are trying to get students involved with research as soon as possible. Completing certain courses before helping with research used to be an unofficial requirement, but, he said, it no longer is.
President Barack Obama and many other people have realized the importance of science education, Evans said, and he wants his students to be able to compete in the field.
This means getting them lab experience since the field is predominantly lab work, he said.