Excuses are plentiful for skipping classes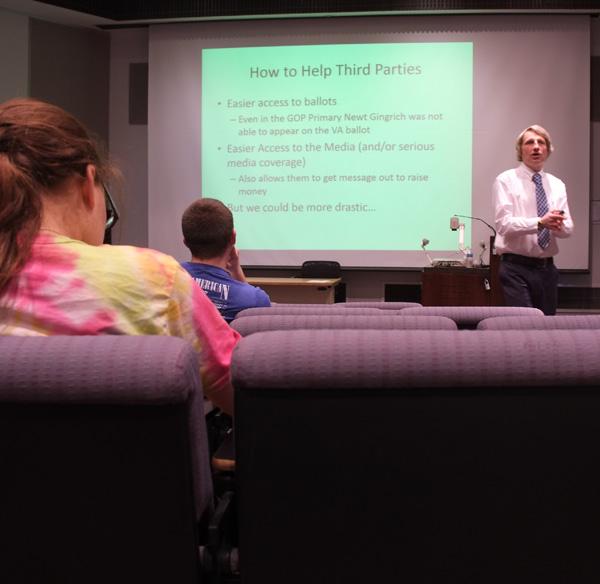 Some Pitt-Johnstown students may find it difficult to make it to classes toward the end of the semester.
Despite professors taking attendance in their classes, some students may find other activities to be more pressing.
Freshman Zachary Kimball says that, sometimes, migraines prevent him from leaving his room.
"The light sometimes burns my eyes.  I definitely can't go to class when I get them."
Sickness is a major issue that prevents students from making it to their classes.
Freshmen Michael Rakus and Christina Ciancimino say other activities can be more distracting.
"Sometimes I miss class because I forgot to set an alarm or because of sex or more sleep," Rakus says.
"I'll usually miss class for three reasons: sleep, sex or to get other work done," Ciancimino says.
Social activities are a repeated reason for not attending class.
Rakus said that the nice weather is a distraction from school.
"With the sunny, warm days, I would much rather go on a hike or skate than sit in class.  But I'll only skip when I know I'm not missing an exam or anything being turned in."
Kimball said that, if a class is just a discussion or lecture, they find it less pressing to attend.
"If I can get the same material from reading the book for the class, I feel like I am more able to skip."
Despite these reasons, students say they are trying to attend class as much as possible.
"I am hoping to end the semester on a good note, so attending class has become a priority," Rakus said.