Thrifty students shop to stay in budget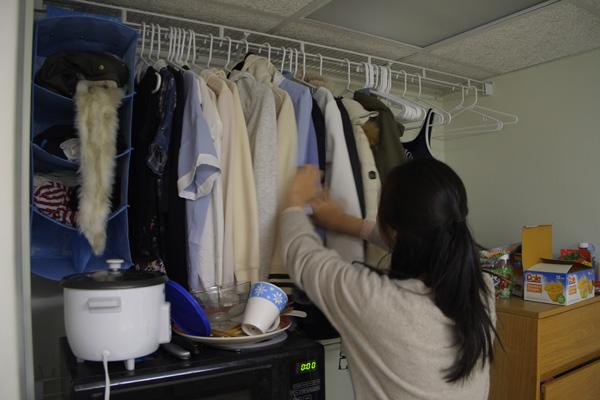 College students can sometimes find keeping up with their appearance difficult.
With low budgets, some students have to decide against purchasing expensive additions to their wardrobe.
But some have found a way to keep up with their style and keep money in their wallets.
Freshman Erin Kust said that she shops at thrift stores and exchange stores for a new style.
"I go to Saint Vincent, Avalon, Plato's Closet and Ambiance. They are all near Pittsburgh, and you can buy so much for a lower cost than department stores."
Freshman Mackenzie Kline said that shopping out-of-season helps as well.
"I often shop for summer clothes at the end of the season and find great discounts on clearance racks."
She also looks out for basic pieces.
"I usually buy a lot of neutral colors so I can match them with what's already in my closet."
Both women agree that keeping up with their style in college is a lot easier than it was in high school.
"Most people don't care if you go to your morning classes in sweatpants. I usually dress nice to boost my confidence, not so much to impress others." Kline said.
Kust said she finds herself more likely to talk to people if she feels that she made an effort to dress nicely.
"It's nice to know that there is not as much judgment on campus in regards to how you look, though," Kline said.
Both women said they are looking forward to adding a few new pieces to their closet for spring and are hoping to stop by thrift stores soon.