Six acts compete in a lip sync contest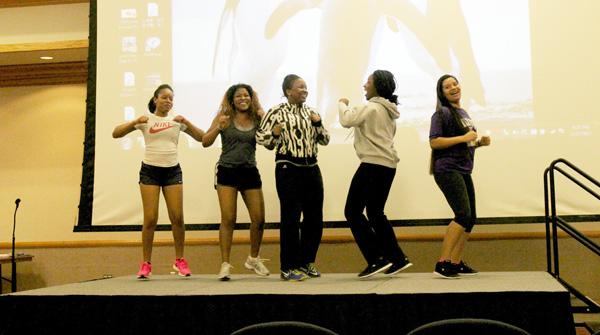 The second annual lip sync competition hosted by WUPJ Radio club members occurred 9 p.m. Thursday in the Student Union's Cambria Room.
Junior Victoria Mercado, club president, was the event's announcer. Club members provided attendees with walking tacos and fruit punch.
Mercado said she  started the fundraising competition last year because the event was popular at her high school and made quite a bit of money.
A total of $45 was raised, $5 from each lip sync and $1 admission from each of 25 people who attended.
"The money raised at the event is in an effort to fundraise for new equipment and eventually an identification-card scanner for (to control entry at) the radio station on campus," Mercado said.
There were a total of six acts that performed in a combination of video entries and physical entries on stage.
The competition was judged by radio club officers senior Vice President Jim Kauffman, sophomore Public Relations Officer Demar Watson and freshman General Manager Kaitlyn Pawlowski.
The categories the acts were being judged on included crowd favorite, best choreography and best lip syncing. The last category being competed for was overall best lip sync.
The prizes were donated by Johnstown area businesses including a $40 Walmart gift card, a $25 Sheetz gift card and two free Sweet Frog frozen yogurts.
Pawlowski said they had been planning this event since last semester and that her favorite part was watching everybody perform.
The crowd favorite award was won by "Squad," a group of five freshman women who performed "Crazy in Love" by Beyoncé.
The crowd favorite won two Pitt T-shirts donated by the Pitt-Johnstown bookstore, a Sweet Frog T-shirt, five free Applebee's appetizers and a $10 Hoss's gift card.
Freshman Naijaa Michel was excited about winning crowd favorite. She said they practiced only five minutes before they performed.
The women began by filing into a line in the middle of the aisle and danced their way to stage, each one of them taking a turn in the spotlight.
Sophomore student Ashley Bach won best choreography while lip syncing "Uptown Funk" by Bruno Mars.
Bach won a Pitt shirt donated by the bookstore, a free Denny's grand slam, free Sweet Frog frozen yogurt and a hat, as well as five free subs from Subway in the Tuck Shop.
Student Chris Weber sat in his chair before the competition with his headphones on, prepared himself, then got up and was pacing around the room dancing.
Weber performed "Runnin'" by James Miller and won Best Lip Syncing.
The prizes for Best Lip Syncing included a $20 dollar gift card to Red Lobster, two lunches at El Jalisco, a Starbucks tumbler and coffee, and a WUPJ Radio shirt.
For Overall Best Lip Sync the winners were the duo The Mija's, which include Milana Ballard and Kaitlin Greenockle.
The Mija's won one WUPJ Radio shirt, one free meal at Five Guys, a $10 Rizzo's gift card, a $25 Sheetz gift card and a $40 Walmart gift card.
The fifth entry was a video entry from WUPJ-TV performing "Video Killed the Radio Star" by The Buggles. The students in the video filmed all over campus and earned laughter from the audience.
Junior Katie Fink watched the show and said her favorite act was Bach's rendition of "Uptown Funk."
Fink said she came because her friend, who was a judge, told her about the event. She wishes more people had attended the event.
"Ashley was so into the dance; she was just fun to watch," Fink said.
While the judges added up the final tallies Mercado played "This is what Dreams are Made of" from "The Lizzie McGuire Movie."
Mercado then invited the contestants on stage to sing and dance while the judges finalized the scores.
Audience members  danced and sung to the songs in their seats while they ate their walking tacos.
About the Writer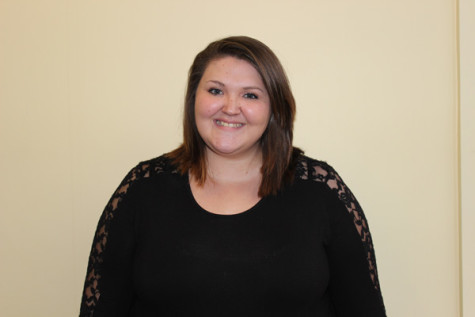 Brooke Boyer, Staff Writer

Graduated High School: 2012 Mechanicsburg Ar. Sr. high (Mechanicsburg, Pa.)
Year and anticipated graduation date: Senior, Spring 2016
Major/Minor:...