Surveys relaunched for grub feedback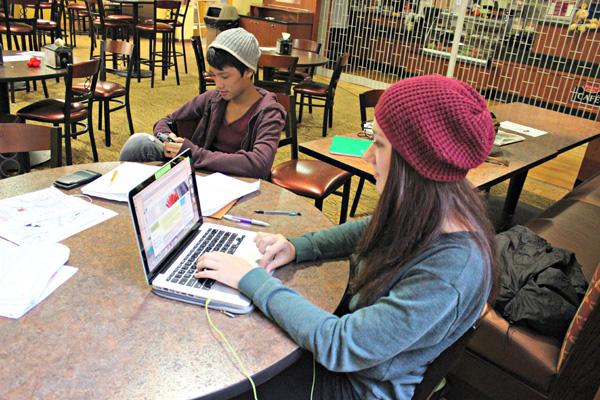 Sodexo managers are conducting an annual customer service survey, with the incentive to participate a $1 coupon at any Sodexo retailer, and a donation to the Stop Hunger Foundation.
Prizes include a Samsung TV, a gift card package equaling $250, and a camo gift basket.
Retail manager Paula Bloom said the survey is in students' best interest even without the prize incentive since it helps Sodexo to better serve their customer base.
"The survey is to their benefit," Bloom said.
She also said Sodexo as a whole acts upon the feedback.
"It is our no. 1 priority.
"We really appreciate the survey being done because it helps us be aware of what we need to change,"  Bloom said.
Marketing manager Abalene Stull said the traffic has been about the same as the previous semester.
They have set an overall goal of 800 customers, doubling the previous semester's approximate 400.
Bloom said the survey is one vehicle in which customers can voice opinions. Sodexo also offers suggestion cards for customers and meets with a student government food committee.
Both Bloom and Stull said that student customers have mixed enthusiasm about the survey.
Stull said that the survey is to be offered at the Living and Learning Center.