Trees cleared outside of Blackington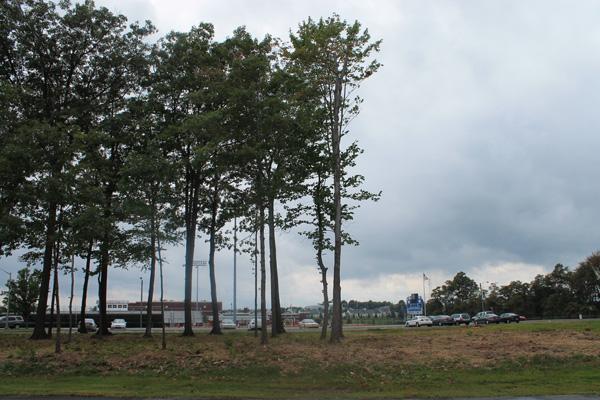 Many may notice something missing on the Highfield Avenue side of Blackington Hall—trees.
Campus Physical Plant Director Andrew Walbeck said that, over the summer, maintenance workers began cutting down and removing the trees.
"It has become a project to landscape the area," Walbeck said. "This was the first phase of however many."
He said that university officials decided to clear the trees to open up the view to Blackington.
"It was felt that it is the building that new students need to find," he said.
Campus Physical Plant Coordinator Jackie Ivock said that all trees less than 10 inches around were cleared. Ivock said that, in addition to clearing the trees, brush also was removed and grass was planted.
Ivock said that she was not allowed to disclose the estimated cost for the project.
Finance and Administration Vice President Amy Buxbaum said efforts will be beneficial to the campus appearance.
"The tree grove in front of Blackington Hall was addressed this summer as part of our regular maintenance efforts," Buxbaum said. "A number of trees that were dead or crowded were removed as well as a lot of underbrush."
She said that in addition to opening up the view of Blackington, clearing the trees also created better visibility for students walking the pathway between Blackington and the student parking lot.
Buxbaum said no immediate plans are set for landscaping the area, except for a few plants and shrubs.
"We are pleased that the maintenance has helped to improve the visibility of campus from Highfield Avenue, especially as Blackington Hall is frequently a destination for visitors to campus," Buxbaum said.