Maloney finds blessing in donations for sister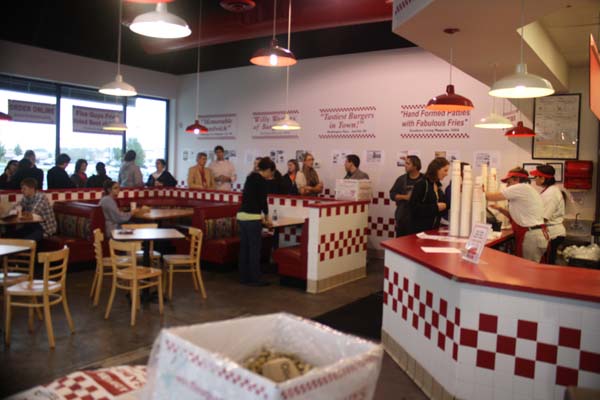 Student Government President Cliff Maloney had tears in his eyes Thursday when he learned that funds raised would be donated to his cancer-stricken sister.
"I assumed only a handful of people knew about my sister," Maloney said. "Let alone the whole campus."
Dance Ensemble members donated approximately $500 from a Five Guys restaurant fundraiser to Maloney's 27-year-old sister, Heather, who was diagnosed in May with the most advanced stage of Hodgkin's lymphoma.
Usually, ensemble money is used for costumes and show expenses, but this year, President Jess Tardio said she wanted to help out their master-of-ceremony's family.
"Cliff does so much for UPJ, and we wanted to help him out," said Tardio.
The money Heather is to receive may help alleviate some of the family's financial burdens due to medical bills and Heather's inability to work.
Tardio presented the surprise donation to Maloney Thursday night before more than 100 students at Five Guys in Richland Town Centre.
"I was completely speechless," Maloney said. "People told me it was for the Light the Night. I had no idea it was for my sister."
Kind words were being said about Maloney over the buzzing background noise of a fully packed Five Guys.
"I wanted to support Cliff because we're good friends," said senior Dedra Totin.
"I like to support a great cause when I can," said senior Leslie Galando.
Hours later, in his townhouse living room, Maloney was reflective and emotional.
"I am truly blessed to have chosen UPJ and the great people it has to offer. I love my sister Heather, and, tonight, UPJ showed me they love her, too."
People who wish to donate to help out with Heather Maloney's expenses may send donations to: Benefit for Heather Maloney c/o TD Bank, 42 East Baltimore Pike, Media, Pa. 19063.